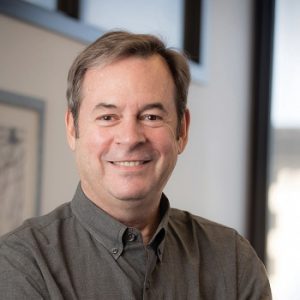 Presidential Lecture:
Richard L. Huganir, PhD
Professor and Director of the Solomon H. Snyder Department of Neuroscience at Johns Hopkins University
Co-director of the Brain Science Institute  at the Johns Hopkins school of Medicine
Director of the Kavli Neuroscience Discovery Institute
Richard Huganir's laboratory studies the molecular mechanisms regulating neurotransmitter receptor function and synaptic transmission.
His studies of neurotransmitter receptors, including the major excitatory receptors in the brain, the glutamate receptors, demonstrate that protein phosphorylation of receptors is a major mechanism for the control of their function and is critical for the regulation of synaptic communication and learning and memory.
Moreover, his studies on the regulation of the localization of receptors have shown that receptor-associated proteins—such as the neuronal pentraxins, GRIP, PICK1, NSF, 4.1N and synGAP—are critical modulators of receptor targeting and synaptic plasticity.
Richard Huganir's work has demonstrated that regulation of the function and location of neurotransmitter receptors plays an important role in controlling communication between neurons.
Research in the Huganir laboratory has led to the identification of proteins that play key roles in learning and memory, mood regulation, sleep, social interaction, the control of feeding, autism spectrum disorder and schizophrenia, among others.
Learn more about Richard Huganir's research focus on his laboratory website:
http://neuroscience.bs.jhmi.edu/huganir/researchfocus.html
Selected publications:
Lagerlöf O, Slocomb JE, Hong I, Aponte Y, Blackshaw S, Hart GW, Huganir RL. (2016) The nutrient sensor OGT in PVN neurons regulates feeding. Science. 351(6279):1293-6. PMCID: PMC4817221.
Zhang, Y., Cudmore, R., Lin, D-T., Linden, D., Huganir, R.L. (2015) Visualization of NMDA Receptor-Dependent AMPA Receptor Synaptic Plasticity In Vivo Nature Neuroscience. 18(3): 402-7. PMCID: PMC4339371.
Diering, G., Gustina, A., Huganir, R.L. (2014) PKA-GluA1 coupling via AKAP5 controls AMPA receptor phosphorylation and cell-surface targeting during bidirectional homeostatic plasticity. Neuron. 84(4): 790-805. PMCID: PMC4254581.
Sia, G.M., Clem, R. L., Huganir, R.L. (2013) The human language-associated gene SRPX2 regulates synapse formation and vocalization in mice. Science. 342(6161): 987-91. PMCID: PMC3903157.
Volk, L.J., Bachman, J.L., Johnson, R., Yu. Y., Huganir, R.L. (2013) PKMz is not required for hippocampal synaptic plasticity, learning and memory. Nature. 493(7432): 420-3. PMCID: PMC3830948.
Makuch, L., Volk, L., Anggono, V., Johnson, R., Yu, Y., Duning, K., Kremerskothen, J., Xia, J., Takamiya, K., Huganir, R.L. (2011) Regulation of AMPA Receptor Function by the Memory-Associated Gene KIBRA. Neuron. 71(6): 1022-9. PMCID: PMC3200575.
View more recent publications by Richard Huganir on PubMed