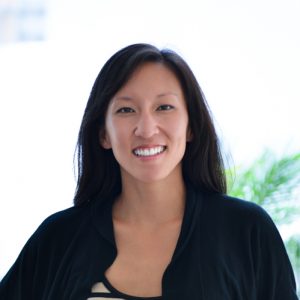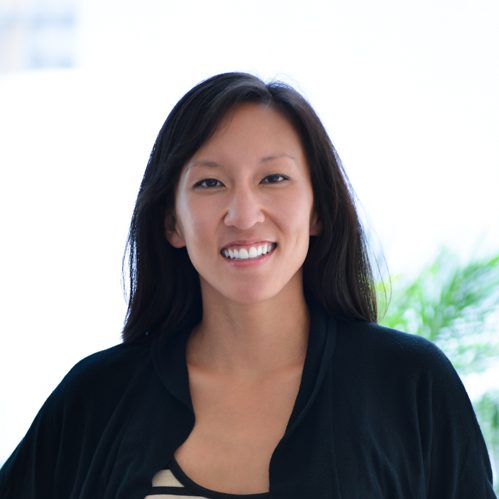 Plenary speaker:
Kay M. Tye, Ph.D.
Assistant Professor
Principal Investigator
Whitehead Professorship Chair
Picower Institute for Learning and Memory
MIT Dept. of Brain and Cognitive Sciences
Massachusetts Institute of Technology
Dr. Kay Tye's research aims to understand how emotion and motivation influences behaviour, in health and disease.  By using a multidisciplinary approach, including optogenetics, electrophysiological, pharmacological and brain imaging approaches, her research has shed light on the physical basis of emotion and motivation.
Main questions that the Tye lab aims to answer include:
How are emotional or motivational associations assigned to environmental cues?
How do the circuits processing information associated to these cues diverge to differentially encode positive and negative associations, such as pleasure or pain?
A number of diseases are associated with perturbations in the neural circuits encoding reward processing, motivation, memory and inhibitory control, such as sustance abuse, attention-deficit disorders, anxiety or depression.  Research in the Tye lab has led to a better understanding of the neural circuits that respond to reward and punishment, and how positive and negative emotions associated with specific memories are stored, leading to a better understanding of how motivation and social interactions affect behavior, both in health and disease.
Learn more on the Tye Lab website: https://tyelab.mit.edu/
Selected publications:
A light- and calcium-gated transcription factor for imaging and manipulating activated neurons. Wang W,  Wildes C, Pattarabanjird T, Sanchez M, Glober G, Matthews G, Tye K & Ting A. Nature Biotechnology. 2017 June 26(online); doi:10.1038/nbt.3909 View PDF»
Endocannabinoid signaling in the control of social behavior. Wei D, Allsop S, Tye K & Piomelli D. Trends in Neurosciences. 2017(online) ; dx.doi.org/10.1016/j.tins.2017.04.005 1 View PDF»
Amygdala inputs to prefrontal cortex guide behavior amid conflicting cues of reward and punishment. Burgos-Robles A, Kimchi E, Izadmehr E, Porzenheim MJ, Ramos-Guasp W, Nieh E, Felix-Ortiz A, Namburi P, Leppla C, Presbrey K, Anandalingam K, Pagan-Rivera P, Anahtar M, Beyeler A and Tye K. Nature Neuroscience. 2017 April 24(online) ; doi:10.1038/nn.4553 View PDF»
Inhibitory Input from the Lateral Hypothalamus to the Ventral Tegmental Area Disinhibits Dopamine Neurons and Promotes Behavioral Activation. Nieh E, Vander Weele C, Matthews G, Presbrey K, Wichmann R, Leppla C, Izadmehr E, Wildes C and Tye K. Neuron. 2016 June 15; 90,1-13 doi:10.1016/j.neuron.2016.04.035 View PDF»
Divergent Routing of Positive and Negative Information from the Amygdala during Memory Retrieval. Beyeler A, Namburi P, Glober G, Simonnet C, Calhoon G, Conyers G, Luck R,  Wildes C and Tye K. Neuron. 2016 April 20; 90,2,348–361 doi:10.1016/j.neuron.2016.03.004   View PDF»
Dorsal raphe dopamine neurons represent the experience of social isolation. Matthews G, Nieh E, Vander Weele C, Halbert S, Pradhan R, Yosafat A, Glober G, Izadmehr E, Thomas R, Lacy G, Wildes C, Ungless M and Tye K. Cell. 2016 February 11; 164,4,617–631 doi:http://dx.doi.org/10.1016/j.cell.2015.12.040   View PDF»
Architectural representation of valence in the limbic system. Namburi P, Al-Hasani R, Calhoon G, Bruchas M and Tye K. Neuropsychopharmachology. Available online 5 February 2016; doi: NPP.2015.358  View PDF»
Bidirectional modulation of anxiety-related and social behaviors by amygdala projections to the medial prefrontal cortex. Felix-Ortiz AF, Burgos-Robles A, Bhagat ND, Leppla CA and Tye KM. Neuroscience. Available online 21 July 2015; doi:10.1016/j.neuroscience.2015.07.041 View PDF»
Resolving the neural circuits of anxiety. Calhoon GG  & Tye KM. Nature Neuroscience. 2015 September 25; 18, 1394-1404 doi:10.1038/nn.4101 View PDF»
A circuit mechanism for differentiating positive and negative associations. Namburi P, Beyeler A, Yorozu S, Calhoon G, Halbert SA, Wichmann R, Holden S, Mertens K, Anahtar M, Felix-Ortiz A, Wickersham I, Gray J & Tye K. Nature. 2015 April 30; 520,675–678 doi:10.1038/nature14366 PubMed Link» View PDF»
Decoding neural circuits that control compulsive sucrose seeking. Nieh EH, Matthews GA, Allsop SA, Presbrey KN, Leppla CA, Wichmann R, Neve R, Wildes CP, and Tye KM
Cell. 2015 Jan 29; 160, 528–541 doi:10.1016/j.cell.2015.01.003. PubMed Link» View PDF»

From circuits to behaviour in the amygdala. Janak PH & Tye KM. Nature. 2015 Jan 15; 517,284–292 doi:10.1038/nature14188. PMID:25592533 PubMed Link»  View PDF»

Daytime spikes in dopaminergic activity drive rapid mood-cycling in mice. Sidor MM, Spencer SM, Dzirasa K, Parekh PK, Tye KM, Warden MR,  Arey RN, Enwright III JF, Jacobsen JPR, Kumar S, Remillard EM, Caron MG, Deisseroth K and McClung CA. Mol Psychiatry. 2015 Jan 6; 1359-4184/15 doi:10.1038/mp.2014.167.PMID:25560763. PubMed Link»  View PDF»