The Canadian Association for Neuroscience wants to highlight the important neuroscience discoveries made in Canada, and proposes a new platform to publicize and promote research that has not necessarily been featured by press release. We aim to make this accessible and easy to do, from your home, office or lab. The research features will be featured on the can-acn.org website and on our social media accounts (twitter, facebook, Instagram and linkedin).
Participation criteria
Participant should be a trainee (student or post-doctoral fellow) working in a laboratory in Canada or a Canadian working abroad.
Trainee or PI must be currently members of CAN
Participant should have recently published a peer-reviewed paper of interest to the Canadian neuroscience community.
The participant should be willing to share a video about their discovery on CAN's public channels (website, YouTube, Twitter, Facebook, LinkedIn, Instagram)
Information about video production
Participants will record a short video about their research discovery, from a published scientific paper, via zoom
The format of the video will be the following:
Video length should be short, 3- 5 minutes
Part 1: Presentation of speaker
30-60 sec: Intro, including name, trainee level (MSc, PhD, post-doc), affiliation, laboratory, and other info (where you are from, your training – )
Part 2: Describe discovery
2-4 minutes What is the question you wanted to address, describe your research
Part 3: Show significance
Last 1-2 minutes: explain the significance of your discovery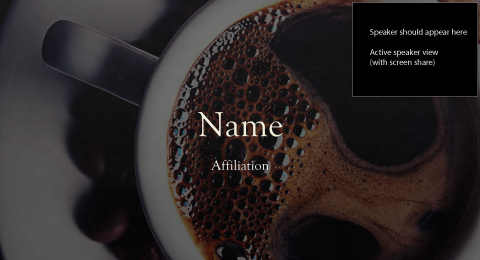 The video format is open, however, we recommend
Use zoom to record your presentation.
Use of a neutral, non-distracting background.
Audio quality be high – the use of a high-quality microphone is encouraged.
Use of few, high resolution and simple slides (if needed) to support the presentation.
Please use active speaker view, so that you appear in the top right corner of the recording ( learn more about recording layouts here: https://support.zoom.us/hc/en-us/articles/360025561091-Recording-layouts).
Proposal videos must be approved by the trainee's supervisor and will be reviewed by CAN. 
Submit proposal
Please fill in the following form.  We will submit your application to our review committee.