Message from the President – Charles Bourque
Dear CAN members,
It is a great honour to become President of the Canadian Association for Neuroscience, to represent neuroscientists and to promote neuroscience research in Canada. I look forward to working with you to pursue CAN's mission to advocate for increased funding for research in Canada. It is important to ensure the importance of neuroscience research is recognized by the public and elected officials, and that it is adequately funded to allow us to make the discoveries that will benefit all Canadians.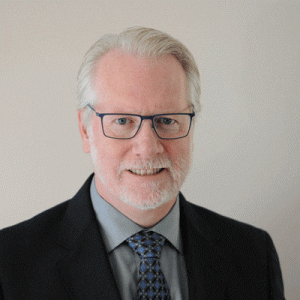 The COVID-19 pandemic has had profound effects on our lives since March and will continue to do so for the foreseeable future. Working from home brings its load of challenges, and the closure of most research laboratories for at least a few months has had a big impact on our research. While we are all affected at varying degrees, we believe it is important to get data to better understand this impact.
In order to quantify these impacts, CAN recently ran a survey on the impact of COVID-19 on researchers and laboratories in Canada. We have made the results of this survey available on our website: https://can-acn.org/covid-impact-survey/ Our survey has provided much needed information on the losses and additional costs associated with the pandemic in research laboratories in Canada.
While the pandemic has brought to light the importance of scientific research to address global challenges, it has also shown the vulnerability of our research system, and the need to ensure we have the resources to recover from the effects COVID-19 and the impact physical distancing measures have had on our productivity. We will therefore be submitting recommendations for Scientific Research recovery to the House of Commons standing committee on Finances, which is currently holding consultations in advance of the next federal budget. I invite you to read our recommendations here: CAN-FINA-Brief-August-2020
Promoting Neuroscience research
CAN was very proud to announce the winners of the CAN-CIHR-INMHA Brain Star awards on our website, on our social media feeds and now in this newsletter. Through this collaboration with CIHR-INMHA, we were able to bring back these important awards, which showcase the innovative research done by trainees in our research laboratories. If you have not yet seen the list of winners, I invite you to view them below, and to share them in your networks. These stories are a small sampling of the discoveries made in Canada that bring us closer to understanding the brain and nervous system, which will lead to treatments and cures for the many neurological disorders that affect Canadians. It is important to highlight this vital work to the public. I wish to personally congratulate each winner of the Brain Star awards – reading your stories is inspiring and shows the next generation of Canadian neuroscientists is already making important contributions.  Make sure to follow these rising stars.
I also wish to congratulate the winners of the CAN 2020 advocacy awards: Cristian Zaelzer and the team behind the Convergence initiative, and the First-person Science team. Please read about the impressive work both groups have made to promote neuroscience, and to promote a real dialogue between scientists and the public. Initiatives such as these play a crucial role promoting understanding and support for neuroscience, and is of the utmost importance.  CAN is proud to support these scientists who go out of their comfort zone to reach this goal.
Welcome to our new board members & Thank you to outgoing members
I want to thank all our members who voted in our Spring elections – the quality of the candidates in our slate for election is an indication of the engagement of our members, and we were thrilled to see so many of you were willing to stand for election. I am happy to welcome new board members Valérie Mongrain and Leigh Ann Swayne, our new Treasurer-elect Lu-Yang Wang, and our new Vice-President-Elect, Keith Murai.  I also want to thank outgoing board members Alyson Fournier, Alanna Watt and Martin Paré for their engagement with CAN and their important input. I am grateful to outgoing past-president Jaideep Bains for his long-term engagement with CAN, and his efforts to continue CAN's mission and to ensure our financial stability in years to come. Jaideep Bains also chaired the first CAN-CIHR-INMHA Brain Star competition, which was a great undertaking, and CAN will build on this experience for years to come. Although Katalin Toth remains on the CAN team as Past President and Chair of the nominations committee for another year, I wish to thank her, on my behalf, but also on behalf of the CAN membership, for her important work in building CAN's advocacy capacity, developing partnerships and laying the foundation onto which we can launch our new advocacy efforts. She is a model of engaged scientist, and CAN was lucky to have her as Founding Chair of the Advocacy committee and then as President.
I look forward to working with all our membership to pursue our important mission to advocate for scientific research in Canada, and to promote neuroscience research. You can read below some of our recent activities and initiatives.
Stay connected!
Charles Bourque, President of the Canadian Association for Neuroscience
Advocacy news
Advocacy Award Announcement: Cristian Zaelzer and the Convergence Initiative win a 2020 CAN Neuroscience Outreach & Advocacy Award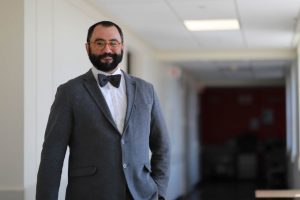 The Canadian Association for Neuroscience is proud to present Cristian Zaelzer and the Convergence Initiative a 2020 CAN Neuroscience Outreach & Advocacy Award. Convergence embodies the idea of linking art and science in a way that science becomes accessible and exciting to the public. They have done this through carefully planned approaches and exciting events, and they truly reach out to the public. The multi-disciplinary nature of their content and programs is inspiring. The spirit of the Convergence initiative resonates with the fundamental values of CAN, and we are therefore glad to support their work, which we have found to be of high quality, beautiful and thought provoking.
Read more here: Zaelzer Convergence Award
(Newsletter correction, September 15, 2020: CAN-ACN has revoked the 2020 Advocacy award that had been awarded to Roger Hudson and First Person Science, following an incident during which CAN-ACN's values were not adhered to. A statement regarding this incident by former members of the group can be found here.)
CAN submits a brief to the House of Commons standing committee on finance (HoC-FINA) for the budget consultations
The House of Commons Standing committee on Finance holds consultations on the budget every year in the summer. This year's theme is restart the Canadian economy, as it recovers from the COVID-19 pandemic. We have therefore submitted recommendations in line with this theme, and specifically to address how Canadian laboratories can recover from the impact of the COVID-19 pandemic. Our two main recommendations are:
Recommendation 1: That the government of Canada provide a one-time 25% increase in investment in the Canadian Institutes of Health Research (CIHR), the Natural Sciences and Engineering Research Council (NSERC) and the Social Sciences and Humanities Research Council (SSHRC) for research restart and recovery from the setback of the COVID-19 pandemic to research laboratories in Canada.

Recommendation 2: The government should commit to providing robust and reliable funding for basic discovery research to sustain and grow Canada's scientific community. Funding to the Canadian Institutes of Health Research (CIHR), the Natural Sciences and Engineering Research Council (NSERC) and the Social Sciences and Humanities Research Council (SSHRC) should be increased by at least 10% yearly, until commensurate with other G7 countries. This recommendation is in accordance with the Fundamental Science Review and will ensure Canada's research ecosystem is healthy and resilient to face any future challenge.
Read our full submission here:  CAN-FINA-Brief-August-2020
CAN survey on the impact of COVID-19 on research laboratories.
In order to gather data on the impact the global pandemic has had on researchers and laboratories in Canada, CAN conducted a survey of our members which was also open to scientists in all field of research in Canada.  CAN specifically reached out to other scientific societies to share our survey and our recommendations for the HoC-FINA budget consultations, inviting our colleagues to participate in our survey.
We specifically aimed to make this a short (2 minute) survey, that would provide us with information that could be shared quickly and used to support our ask to the governement.
The results of the survey are available on our website: https://can-acn.org/covid-impact-survey/
CAN virtual Hill Day planned for October or November 2020
CAN's visit to the Canadian Parliament Hill Day, initially planned for March 31, 2020, will take place in the Fall, virtually.  CAN has decided holding a virtual hill day would ensure our participant's and our elected official's safety. In person sittings are currently limited at the House of Commons, and the situation evolves constantly, so CAN leadership will decide in September on a date and format, sometime between mid-October to November, for this event. Choosing a virtual format could allow more scientists to participate and allow us to connect constituents directly with their elected officials.
2019 Brain Star Awards
CAN is very proud to feature the winners of the 2019 Brain Star Awards on our website and on our social media streams.  If you have not yet read about their discoveries, or if you have missed some, please view the full listing here:
---
The next Brain Star Award competition will be launched November 15 2020 to January 10, 2021, for papers published during the 2020 calendar year by trainees.
2020 Election results
Congratulations to the newly elected members of the CAN Executive Committee and Board of Directors.
CAN Vice-President-elect: Dr. Keith Murai – McGill University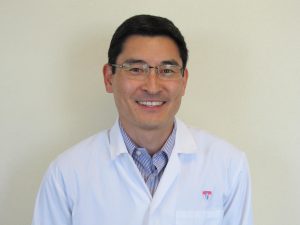 Keith Murai is the Director of the Centre for Research in Neuroscience at McGill University, Leader of the Brain Repair and Integrative Neuroscience (BRaIN) Program at the Research Institute of the McGill University Health Centre, and Professor in the Department of Neurology & Neurosurgery at McGill University. He is an Associate (handling) Editor at Frontiers in Cellular Neuroscience, Section Editor in Development and Plasticity at the Neuroscience Insights, and a Member of the editorial board at Developmental Neurobiology. He has been an author on studies published in journals such as the Journal of Neuroscience, PNAS, Journal of Cell Biology, Nature Neuroscience, Current Biology, Neuron, Cell, and Science. He was Treasurer of CAN during a critical phase of its development (2009-13) and helped build its annual meeting framework and grow the association to >1000 members.
For 22 years, his research has focused on neuron-glial cell interactions in the brain and developmental and synaptic plasticity. His lab has held uninterrupted operating support and he has given over 60 talks in Canada and abroad. His research has two main areas of focus: (1) Understanding how neurons and glial cells cooperate to regulate brain development and homeostasis, and (2) Discovering mechanism that regulate the plasticity of synapses that underlie memory formation, neurodevelopmental disorders, and neurodegenerative diseases. His research uses advanced approaches including neuronal/astrocyte-specific and time-controlled gene deletion in mice, manipulations including in utero electroporation (IUE) and viral gene delivery, confocal/2-photon imaging, and behavioral analysis. It also incorporates human post-mortem tissue analysis (Alzheimer's disease and Down syndrome) and human induced pluripotent stem cell (hiPSC) technologies (Down syndrome) to advance the understanding of neuronal and astrocytic alterations in brain disorders and diseases. These approaches are complemented with cellular and tissue mRNA profiling and bioinformatics methods to understand how specific genetic manipulations impact the molecular features of neurons and astrocytes in the brain.
Through Canadian and international collaborations, his research and leadership skills are ensuring a network of expertise to facilitate neuroscience research and create an enriched, exciting research environment that helps translate scientific discoveries into new levels of understanding of brain disorders and diseases.
New Treasurer-elect: Dr. Lu-Yang Wang –SickKids Research Institute & University of Toronto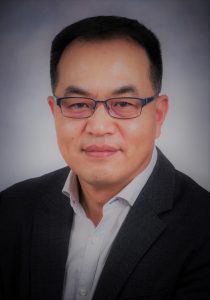 Dr. Lu-Yang Wang is a Senior Scientist at the SickKids Research Institute where he also served as the Program Head for Neurosciences and Mental Health. He is a Full Professor and Vice-Chair in the Department of Physiology at the University of Toronto. Dr. Wang holds a Tier 1 Canada Research Chair and runs a highly successful research program using elegant electrophysiological recordings and multi-photon imaging to analyze synaptic release properties in development, health and disease. Dr. Wang takes science training very much to heart, and is known for being particularly supportive to junior scientists across Canada and to trainees at the University of Toronto where he was the Director of the BRAIN platform at U of T for many years and currently chairs the Postgraduate Education and Training Committee for Physiology. Dr. Wang has a long-standing relationship with CAN and the Canadian neuroscience community.  He was a member of the CAN board of Directors from 2004-2007, when he helped organize the inaugural CAN Annual Meeting Toronto in 2007.  He is currently a member of SFN Program Committee and serves as Associate Editor for The Journal of Neuroscience.  He will be an invaluable addition to the CAN executive team.
New Member of the CAN Board of Directors: Dr. Valérie Mongrain – Université de Montréal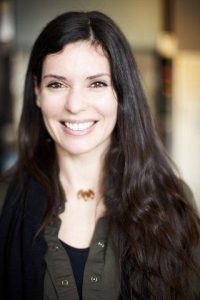 Dr. Valérie Mongrain is a Professor at the Department of Neuroscience of the Université de Montréal. She has developed a unique research niche about the roles of cell adhesion molecules of the central nervous system in the regulation of sleep and circadian rhythms. She also has research interests in the molecular relationships between neurological/psychiatric conditions and sleep disturbances. She holds the Canada Research Chair in Sleep Molecular Physiology and has been continuously funded by major funding agencies, including NSERC and CIHR. She has published numerous articles in top journals featuring neuroscience as well as in the most reputable journals in the fields of chronobiology and sleep.
Dr. Mongrain made significant contributions to several professional societies as an active member. In particular, she played an instrumental role in the establishment of the Canadian Society for Chronobiology in 2012, for which she acted as the secretary from 2012 to 2017. Also, she has been the Chair of the award Committee for the Society for Research on Biological Rhythms (2012-2014) and contributed as a member of program committees for many associations (e.g., Canadian Sleep Society, Sleep Research Society). She has been regularly involved in the Canadian neuroscience community. For instance, she has organised and chaired three symposia for the Canadian Neuroscience Meeting and is systematically encouraging her trainees to attend the meeting. She also contributed to the advocacy for neuroscience as she was selected by CAN in 2019 to participate in the Parliament Hill Day of 2020. She is a very dynamic and engaged scientist who is well appreciated by colleagues in her department, a passionate mentor who cares for her students, and a great team player, putting all required efforts and time to the tasks she undertakes. She is involved in a number of strategic initiatives in her department of affiliation (e.g. organisation of the scientific day of the Department) and in the neuroscience community of the Université de Montréal (e.g., member of the scientific committee of the newly created CIRCA research center of the campus).
Finally, Dr. Mongrain is a great communicator and a well-appreciated teacher, who has the passion to use her expertise and communication skills to reach out to the public. She has extensive experience in science popularization, contributing numerous times to radio and TV shows as well as interviews in the written press. Her skillsets and motivation will definitely serve CAN in the best way in the position of board member.
New Member of the CAN Board of Directors: Dr. Leigh Anne Swayne – University of Victoria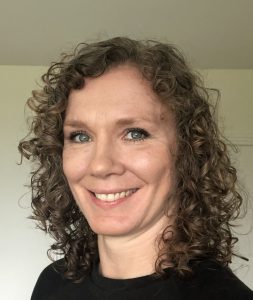 Based on a formidable foundation of strong leadership skills and a diverse, international training background, Dr. Leigh Anne Swayne has established a vibrant, diverse, and productive neurobiology research lab focused on the molecular basis of the development of neuronal connections. Her primary appointment is that of Associate Professor in the Division of Medical Sciences at University of Victoria (UVic). She is also and has an affiliate appointment in Cellular and Physiological Sciences at the University of British Columbia (UBC) and is an active member of the Djavad Mowafaghian Centre for Brain Health (DMCBH). Given her interests and accomplishments, as outlined below, she will make excellent contributions to the leadership of CAN-ACN as a board member.
Dr. Swayne received her PhD from the University of Calgary (Calgary, Canada) and postdoctoral training at L'Institut de Génomique Fonctionnelle – Centre national de la recherche scientifique (Montpellier, France) and the University of Ottawa (Ottawa, Canada). Dr. Swayne's team studies the fundamental mechanisms of cellular development in the brain and heart. Her group is particularly interested in the role(s) of ion channel proteins (large regulated 'doorways' enabling ion and metabolite flux across cellular membranes) and their signaling networks. The primary focus of her research centres on pannexin channel proteins, including their role(s) in neuronal development and the mechanisms that govern their localization within cells. The outcomes of this work have important implications for neurodevelopmental disorders, as well as other diseases and disorders involving pannexins within and outside the nervous system. Additionally, part of her team is investigating the role(s) of an ion channel anchoring protein, called ankyrin-B, in heart and brain development in collaboration with Dr. Laura Arbour's group at the University of British Columbia. Dr. Swayne's research is currently supported by operating grants from the Canadian Institutes of Health Research and the Natural Sciences and Engineering Research Council of Canada.
Dr. Swayne has held several international and national level leadership positions in the greater scientific community and has also made important contributions to the research community at UVic. For example, she organized and co-chaired the 2019 International Gap Junctions Conference held in Victoria, BC and served on the Scientific Committee for the 2020 CAN-ACN meeting (which developed a program but was cancelled due to COVID-19). Dr. Swayne has been Scientific Officer in the CIHR Project Grant Cell Physiology panel and Chair of the MSFHR Scholar Award Biomedical Panel for the past two years. Leigh Anne has been a long-term member of several important UVic committees, including the Institutional Research Review Committee (IRRC) and has been especially active in the UVic Advisory Committee on Equity and Diversity. Leigh Anne also recently spearheaded the formation of an Equity, Diversity and Inclusion committee within her home department (which she also Chairs) and is an engaged proponent of EDI both on campus and in the twittersphere.
Dr. Swayne has developed a strong mentorship record of successful postdoctoral fellows, graduate students and undergraduate trainees who have been awarded several prestigious national awards and fellowships. In line with her commitment to science communication and community engagement, Dr. Swayne founded and runs, with her trainees, the Victoria Chapter of the Canadian National CIHR Brain Bee, a neuroscience trivia contest for high school students. Finally, she is also an on-going contributor to the UVic Speaker's Bureau program, through which she has been invited to give lay research seminars on Neuroscience and brain health to various community groups on Vancouver Island
Website: https://www.uvic.ca/medsci/people/faculty/swayneleigh-anne.php
Twitter: @dr_swayne
#Neurojobs
Employment and funding opportunities are posted on the CAN website on a regular basis.  Visit the Neurojobs webpage to see the latest advertisements by category: https://can-acn.org/neuro-jobs/
Posting advertisements is free for our members – Submit an ad today