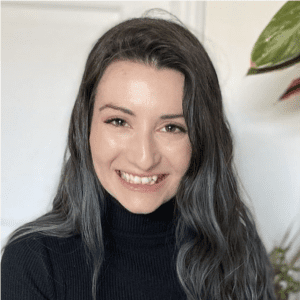 Sonja Olivera Stojanovski – Hospital for Sick Children, University of Toronto
Scientific publication:
Stojanovski, S., Felsky, D., Viviano, J. D., Shahab, S., Bangali, R., Burton, C. L., Devenyi, G. A., O'Donnell, L. J., Szatmari, P., Chakravarty, M. M., Ameis, S., Schachar, R., Voineskos, A. N., & Wheeler, A. L. (2019). Polygenic Risk and Neural Substrates of Attention-Deficit/Hyperactivity Disorder Symptoms in Youths with a History of Mild Traumatic Brain Injury. Biological psychiatry, 85(5), 408–416. https://doi.org/10.1016/j.biopsych.2018.06.024 Link to paper
Laboratory website: 
https://lab.research.sickkids.ca/wheeler/
Sonja Olivera Stojanovski lives in Toronto, Ontario.
Traumatic Brain Injury identified as an important risk factor in the development of Attention-deficit/hyperactivity disorder (ADHD)
Research by Sonja Olivera Stojanovski, in the laboratory of Anne Wheeler at The Hospital for Sick Children, suggests that there may be more than one etiology of Attention-deficit/hyperactivity disorder (ADHD). By studying the medical history, ADHD symptoms, genetics and neuroimaging data from a large sample of over 1,400 youths, the researchers found that severity of ADHD symptoms were correlated to genetic risk factors only in youths that had not suffered a mild traumatic brain injury (mTBI).
ADHD is classically considered to be a neurodevelopmental, and highly heritably disorder. This suggests that in youth who have suffered even mild TBI, ADHD symptoms are not the result of risk genes which have been associated with neurodevelopmental ADHD, but rather may be the result of damage to the brain due to TBI. This indicates that fundamental differences exist between acquired and developmental ADHD, and these findings are in line with previous evidence of distinct response to treatment in youth with neurodevelopmental versus acquired ADHD. Discerning these differences is essential in understanding the neurobiological and clinical heterogeneity within ADHD to enable the tailoring of interventions, which may one day be informed by a child's history of TBI.
Approximately 20 per cent of adolescents self-report they have suffered concussion or mild TBI, while estimates of ADHD in youths range from 5 per cent to 9 per cent. It stands that a significant number of ADHD cases in the general population have co-occuring mTBI. As relationships between ADHD and TBI are complex and bidirectional, care providers should consider the medical history of their patient in understanding their individual symptoms and responses to treatments — paying particular attention to their history of TBI.
Funding:
Support for the collection of the data sets was provided by Grant No. RC2MH089983 awarded to Raquel Gur and Grant No. RC2MH089924 awarded to Hakon Hakonarson. Funding was provided by the Hospital for Sick Children (to AW) and the following National Institutes of Health grants: Grant No. R01MH099167 (to AV), Grant No. U01CA199459 (to LJO), Grant No. R03NS088301 (to LJO), Grant No. P41 EB015898 (LJO via National Center for Image-Guided Therapy), and Grant No. P41 EB015902 (LJO via Neuroimaging Analysis Center).