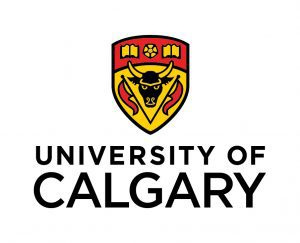 Opportunities: The Brain in Motion research program is looking for doctoral students with an interest in healthy brain aging and dementia prevention who wish to join a large interdisciplinary and diverse research team of over 35 scientists from Calgary, Canada and other parts of the World. There are opportunities currently available for doctoral students in neurosciences, physiological sciences, psychology and kinesiology in several areas related to this research program. Four-year doctoral stipend support is available via matching funding models, through application in March 2023, at the University of Calgary. Below you will find the thematic areas, the Brain in Motion protocol, the timeline for this opportunity, and contact information for more details.
Thematic areas within the program of research
Cognitive function (executive function, complex attention, processing speed, verbal memory, overall cognition), exercise and aging
Biomarkers (vascular, neuroendocrine, inflammation)
Proteomics, lipidomics, metabolomics
Genetics (genetic variants related to ADRD, neuronal integrity, growth factors and clearance enzymes, lipid and vascular function modulators)
Neuroimaging
Sleep and novel biomarkers of cognitive decline
Maintenance of health behavior
Role of lifestyle factors on cognitive function
Machine learning and artificial intelligence
Healthcare system costs and quality of life measures
Exercise physiology
Sex and gender differences
Summary of Brain in Motion
Background: There remains no effective intervention capable of reversing most cases of dementia. Current research is focused on prevention by addressing risk factors that are shared between cardiovascular disease and dementia (e.g., hypertension) before the cognitive, functional, and behavioural symptoms of dementia manifest. A promising preventive treatment is exercise. This study describes the methods of a randomized controlled trial (RCT) that assesses the effects of aerobic exercise and behavioural support interventions in older adults at increased risk of dementia due to genetic and/or cardiovascular risk factors. The specific aims are to determine the effect of aerobic exercise on cognitive performance, explore the biological mechanisms that influence cognitive performance after exercise training, and determine if changes in cerebrovascular physiology and function persist one year after a 6-month aerobic exercise intervention followed by a 1-year behavioural support program (at 18 months).
Methods: We will recruit 264 participants (aged 50-80 years) at elevated risk of dementia. Participants will be randomly allocated into one of four treatment arms: (1) aerobic exercise and health behaviour support, (2) aerobic exercise and no health behaviour support, (3) stretching-toning and health behaviour support, and (4) stretching-toning and no health behaviour support. The aerobic exercise intervention will consist of three supervised walking/jogging sessions per week for 6 months, whereas the stretching-toning control intervention will consist of three supervised stretching-toning sessions per week also for 6 months. Following the exercise interventions, participants will receive either one year of ongoing telephone behavioural support or no telephone support. The primary aim is to determine the independent effect of aerobic exercise on a cognitive composite score in participants allocated to this intervention compared to participants allocated to the stretching-toning group. Secondary aims are to examine the effects of aerobic exercise on a number of secondary outcomes and determine whether aerobic exercise-related changes persist after a one-year behavioural support program (at 18 months).
Significance: This study will address knowledge gaps regarding the underlying mechanisms of the pro-cognitive effects of exercise by examining potential mediating factors, including cerebrovascular/physiological, neuroimaging, sleep, and genetic factors that will provide novel biologic evidence on how aerobic exercise can prevent declines in cognition with aging. Trial Registration: ClinicalTrials.gov (NCT03035851); protocol paper published (Kruger et al., 2021).
Timeline for these opportunities:
By December 15, 2022– Deadline for prospective students to submit i) a letter of interest, ii) a curriculum vitae, iii) a list of publications and awards, and iv) the names of 3 referees who have agreed to be contacted to bimstudy@ucalgary.ca. Prospective supervisors, co-supervisors and doctoral students will complete the application process for matching funds with support from the Brain in Motion team. The start date for the doctoral program will be between May – September 2023.
Contact information
For more details please contact:
Dr. Marc Poulin, Lead Investigator for the Brain in Motion team
Department of Physiology & Pharmacology
Cumming School of Medicine
University of Calgary
Calgary, Alberta
Email: poulin@ucalgary.ca
Email: bimstudy@ucalgary.ca