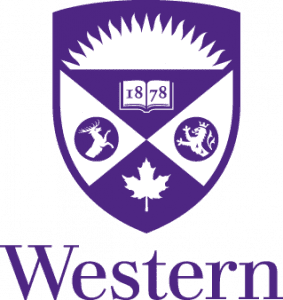 This is a 2-year opportunity, with benefits package included, and possibility of renewal for 4 additional years. Salary is commensurate with experience and qualifications.
About Us
With an international reputation for success, Western University ranks as one of Canada's top research-intensive universities. Our research excellence expands knowledge and drives discovery with real-world application.
The Canadian Institutes of Health Research – Institute of Aging (CIHR-IA) is one of thirteen Institutes of the CIHR, Canada's health research investment agency. The Institute's mandate is the aging person in an aging society, and the effects of different diseases and conditions on aging. With this mandate, the Institute has a vision to position Canada as a leader in the creation of knowledge through health research that benefits all Canadians and the global community.
About the Role
Working with the Scientific Director and Assistant Director of the CIHR-IA, the Program Director plays the critical role of providing leadership for all aspects of initiatives and programs relating to Brain Health and Cognitive Impairment in Aging. The Director builds relationships and networks through outreach and partnership development with national and international stakeholders, and will facilitate the development of large funding initiatives and provide input on the allocation of resources within research programs and initiatives. The Program Director also convenes and leads the Dementia Research Alliance, and work related to the research component of the first National Dementia Strategy released by the Government of Canada in 2019.
About You
As our ideal candidate, you are a strategic partner, advisor, and project leader with a background in brain health, dementia and Alzheimer's research and knowledge of the Canadian landscape in this research area. You also have familiarity with peer-review granting systems and regulations governing research. In addition, you have influential communication and interpersonal skills that allow you to develop partnerships and networks of contacts, which in turn enable you to be on the cutting edge of emerging opportunities. You enjoy working in a dynamic, complex environment. You are also a creative problem solver, with the ability to use imaginative approaches, supporting by constructive thinking and innovation. You have a Master's degree in Biomedical Science or a related discipline (a PhD in the area of brain health and dementia is preferred), which you complement with your experience in research administration, partnership development, and leadership of research programs.
Contact information
Please visit: https://recruit.uwo.ca to apply online to job reference #24915 by midnight on May 13, 2022.
The University invites applications from all qualified individuals. Western is committed to employment equity and diversity in the workplace and welcomes applications from women, Black persons, members of racialized groups, Indigenous persons, persons with disabilities, persons of any sexual orientation, and persons of any gender identity or gender expression.
Accommodations are available for applicants with disabilities throughout the recruitment process. If you require accommodations for interviews or other meetings, please contact Human Resources at hrhelp@uwo.ca or phone 519-661-2194.
Download a PDF version of this advertisement