We are happy to announce the results of the Spring 2023 elections!
We want to thank all candidates who showed interest in serving the community and all those who took the time to vote.
The following members were elected and will take office on June 1, 2023
Vice-President-elect: Dr. Douglas Zochodne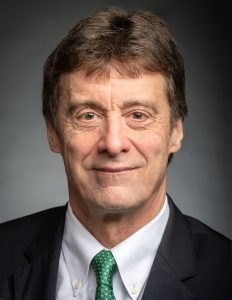 Dr. Douglas Zochodne is a Neuroscientist and Neurologist, Director of the Neuroscience and Mental Health Institute (NMHI), and Past Divisional Director of Neurology at the University of Alberta (UofA). He was trained in Neurology and Neuromuscular Diseases the University of Western Ontario (now Western University) and at Mayo Clinic. Dr. Zochodne has had faculty positions at Queen's University, Canada, the University of Calgary and more recently the University of Alberta. He has devoted his career and laboratory toward understanding the biology and diseases of the peripheral nervous system, funded since 1988. Dr. Zochodne's roles have included Editor-in-Chief of the Canadian Journal of Neurological Sciences (1999-2007), Member of the CIHR Institute of Neuroscience, Mental Health and Addiction (INMHA;2003-2008), President of the Peripheral Nerve Society (2009-2011) and a member of the CBRS (Canadian Brain Research Strategy) Steering Committee. He is a Fellow of the Canadian Academy of Health Sciences and was awarded the Wolfe Prize in Neuropathy research by the American Neurological Association in 2011 and the Alan J. Gebhart Prize for Excellence in Peripheral Nerve Research, Peripheral Nerve Society in 2019.
As a former Canadian Association for Neuroscience (CAN) Board member, participant and symposium organizer I would be privileged to serve as VP. The blend of scientific excellence and advocacy for Canadian Neuroscience resonates well with my current work for NMHI and involvement in CBRS. I would value the opportunity to further this work. Discovery neuroscience and its translational opportunities are twin priorities to advance the field.
---
Secretary-elect: Dr. Soheila Karimi, University of Manitoba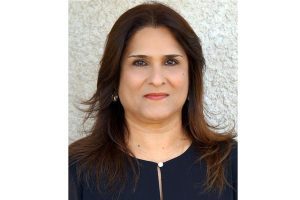 Soheila Karimi is a full Professor at the University of Manitoba and the founding Director of the Manitoba Multiple Sclerosis Research Centre. Soheila Leads an internationally recognized research program in neural regeneration and stem cells that has focused on therapeutic development for spinal cord injury and multiple sclerosis. Her program has been continuously funded by the Canadian Institute of Health Research and MS Canada, and has contributed to high impact basic and applied discoveries in regenerative medicine. Soheila has been actively involved in leadership, outreach and mentorship activities in Canada and internationally. She has contributed to CAN activities by serving on Board of Directors, Brain Star Award and Scientific Program Committees. She has also served on the Executive Board of the International Neurotrauma Society and participated in formation of the International Women in Multiple Sclerosis, among other peer-review, editorial and advisory panels. Soheila is a passionate advocate for women in neuroscience. In 2020, Soheila was named as one of Canada's Top 100 Most Powerful Women by Women Executive Network in the category of Science and Technology that recognizes female scientists who are challenging the status quo for knowledge and female empowerment.
---
Member of the Board of Directors
Mark Cembrowski, University of British Columbia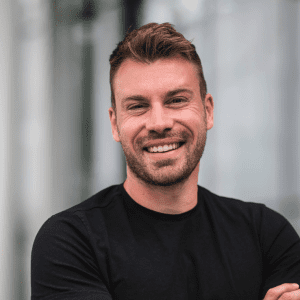 Motivation: It is a delight to do neuroscience in Canada, and I would like to help bolster our innovative and collaborative national community through a CAN board member position. Previously, I have worked with CAN on several smaller initiatives (CAN-CIHR-INMHA Brain Star Award review committee and the CAN Scientific Program committee). These opportunities to help showcase and celebrate Canadian neuroscience have been immensely rewarding. A board member position in CAN would be a wonderful opportunity to further expand my contributions to our Canadian neuroscience community.
Qualifications: As noted in the CAN bylaws, the purposes of CAN include (1) promoting communication, (2) promoting research in all disciplines, and (3) representing the interests of Canadian neuroscientists at national and international levels. It is my hope that my experience makes me well-qualified to support these purposes. My laboratory does fundamental research across molecular, cellular, circuit, and behavioural neuroscience, combining experimental techniques with mathematics, computation, and engineering. This research includes rodent work, as well as human brain work in collaborations with neurosurgeons and neuropathologists. With this background, I believe I can promote communication and research across many disciplines of neuroscience. Complementing this, I have strong ties with many neuroscientists and organizations in Canada, and affiliations with several international research institutes. These networks will allow me to advocate for Canadian neuroscience in both national and international settings. In collection, I believe I am well-poised to support CAN purposes and initiatives.
---
Simon Chen, University of Ottawa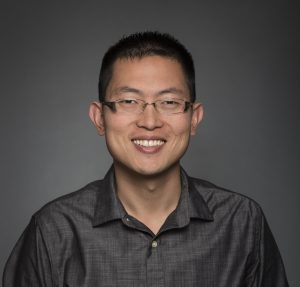 I am an Associate Professor in the Brain and Mind Research Institute at the University of Ottawa. My lab's research focuses on using chronic in vivo two-photon imaging to examine how different cell types orchestrate plastic changes in the motor cortex that contribute to motor skill learning. As a highly motivated and organized individual, I am confident in my ability to contribute to the board's success and help achieve its goals. I still remember the inaugural CAN meeting in Toronto that I attended when I just started my PhD at UBC in 2007, and I could not be more grateful for that experience. Even till now, I am still in contact with many friends I met there, and we have been continuously helping each other throughout graduate school, postdocs, and now collaborating from our own labs. As an early-career investigator that has benefitted from this incredible community, I am committed to actively listening to the needs of the community, including those of trainees, and to supporting equity, diversity, and inclusion, and working collaboratively with my fellow board members to make informed decisions that will benefit the greater Canadian neuroscience community. I have been serving on the Society for Neuroscience Leadership Development Committee, and I believe this experience will help me to benefit the next generation of neuroscientists in Canada. I am excited to use my skills and experience to serve the community and also advocate for Canadian Neuroscience.