Congratulations to the newly elected CAN executives!
Vice-President-elect: Melanie Woodin, University of Toronto
Treasurer-elect: Steven Prescott, University of Toronto
Board members:
Elsa Rossignol, Université de Montréal
Karl Fernandes, Université de Sherbrooke
---
Vice-President-elect
Dr. Melanie Woodin – University of Toronto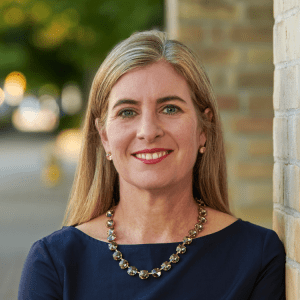 Dr. Melanie Woodin is a Full Professor in the Department of Cell and Systems Biology at the University of Toronto where she has developed an innovative, productive, and well-funded research program. She is currently the Dean of the Faculty of Arts & Science at the University of Toronto, one of the many important leadership roles she has played at the University of Toronto over the years.
Dr. Woodin has an outstanding track record of scientific productivity and achievements. Since joining the faculty at the University of Toronto in 2004, her team has spearheaded major advances in our understanding of mechanisms regulating inhibitory synaptic transmission and plasticity in the central nervous system. Of particular interest is her work on the role of excitation/inhibition imbalances in neuropathological disorders including Huntington disease, amyotrophic lateral sclerosis, and autism spectrum disorders. Her recent work showed that adeno-associated virus-mediated delivery of chemogenetic technology increased the activity of interneurons in the primary motor cortex and effectively delayed the onset of amyotrophic lateral sclerosis-associated motor deficits, promoted neuronal survival, and increased lifespan (Brain 2020). These exciting findings provide new insights into the pathogenesis and treatment of amyotrophic lateral sclerosis. The impact of this work is evident in the quality, novelty, and originality of her scientific publications.
Dr. Melanie Woodin has been a strong supporter of CAN since its inception serving in the role of Symposium Organizer (2008, 2011), Executive Board Member (2013-2016), Meeting Organizer (2016), and Chair of the Advocacy Committee (2018-2019). Dr. Woodin's outstanding contributions to neuroscience research, effective leadership qualities, and community service make her uniquely qualified for the position of CAN's next Vice-President.
---
Treasurer-elect
Dr. Steven Prescott – University of Toronto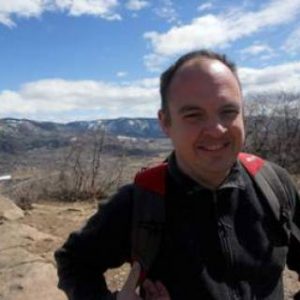 Steve Prescott is a Senior Scientist at the Hospital for Sick Children and Professor of Physiology and Biomedical Engineering at the University of Toronto. His lab combines experiments and computational techniques to study how somatosensory information is normally coded and how disruption of that coding leads to chronic pain. Investigations extend to even more fundamental aspects of neural coding and the regulation of neuronal excitability. Steve served on the CAN Board of Directors from 2019 to 2022 and has been active in numerous other areas, from leading the Neuroscience Platform in UofT's Physiology Department to serving on the Program Committee at the Organization for Computational Neuroscience. Dr. Prescott will be a great asset to the CAN Board as Treasurer, helping to ensure CAN's continued financial wellbeing as normal activities resume in the wake of the pandemic.
---
Members of the Board of Directors
---
Dr. Elsa Rossignol – Université de Montréal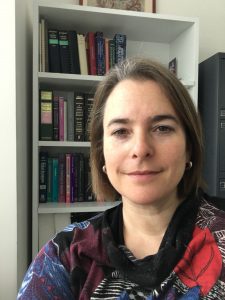 As a pediatric neurologist and neuroscientist, Dr. Elsa Rossignol actively seek to create bridges between the basic sciences and medicine through collaborations, teaching and advocacy, in the hope of advancing care for patients with neurological disorders.
Her scientific contributions to the fields of epilepsy/neurodevelopmental disorders, genetics and neurobiology reflect her conviction that transversal, interdisciplinary and translational science is best suited to advance care for patients with rare developmental disorders.
Furthermore, her implication as vice-president of the Canadian Pediatric Epilepsy Network (Canadian League Against Epilepsy), her leadership in creating and co-directing the Quebec Network on Neurodevelopmental disorders (RMGA funded, 2013-2018), her active participation as co-PI in CNET, a large Genome-Canada funded initiative on the genetics of epilepsy across Canada (2013-2018), her participation on the scientific board of the Canadian Rett Association Consortium since 2015, as well as her role as a scientific reviewer on various CIHR scientific boards and multiple Canadian and international foundations over the last decade reveal her commitment to advancing neurosciences in Canada.
Dr. Rossignol will contribute positively to the mission of the Canadian Association for Neurosciences as a member of the board of directors.
---
Dr. Karl Fernandes – Université de Sherbrooke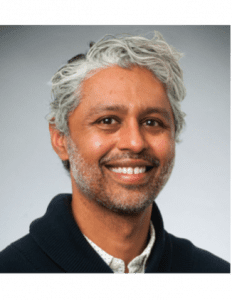 Karl Fernandes (PhD) has been active in Canadian neurosciences research for 28 years, in the fields of spinal cord injury (UofO and UBC), neural stem cell research (MNI and Sick Kids), and brain aging and Alzheimer's disease (U.Montréal and U.Sherbrooke). In 2020, he moved to the Université de Sherbrooke, where the current focus of his lab is Alzheimer's disease and main research themes include cerebral lipid metabolism, adult neurogenesis, and the mechanisms underlying exercise- and dietary-based benefits (www.fernandeslab.com for more information). As someone who has benefitted from the privilege of "growing up" within the tightly knit and incredibly talented Canadian neurosciences community, he looks forward to working with Board members and to contribute to helping CAN fulfill its core mission– nurturing and advancing groundbreaking Canadian neuroscience and sharing our collective works with the public and policy-makers. Especially close to his heart is a longstanding desire to help the next generation of young neuroscientists to experience and benefit from our diverse, scientifically rich neurosciences community. This is illustrated by the approximately 50 students and postdocs trained in his own laboratory and previous activities such as directing the Université de Montréal's Department of Neurosciences graduate studies program, serving on the institutional Student Affairs committee, implementing  neuroscience courses and co-organizing national/international symposia.