---
Lindsay Borthwick, Independent journalist
LABmedia
Lindsay Borthwick has been journalist for more than 15 years, telling stories about science and technology. She has worked as an editor at national science, health and environmental magazines based in the United States and Canada, and as a freelance journalist and content producer. Current clients include: Re$earch Money, Chan Zuckerberg Initiative/Meta and The Kavli Foundation. Lindsay has been a finalist for a Canadian National Magazine Award and is the winner of a Canadian Institutes for Health Research Journalism Award. She holds graduate degrees in neuroscience from McGill University and in journalism from Ryerson University.
---
Anat Fields
Anat received her undergraduate degree in Pharmacy from the Hebrew University in Jerusalem and proceeded to M.Sc. in pharmacology, focusing on the mechanism of action of tricyclic antidepressants. She subsequently completed her Ph.D. at Tel-Aviv University with a focus on intracellular processes associated with signal transduction of opioid activity. Her  postdoctoral fellowship at the University of Toronto focused on intracellular processes associated with pathophysiology and treatment of Bipolar Disorder.
Anat started her career in the generic pharmaceutical industry at Apotex as a pharmacokinetics scientist where she designed bioequivalence studies in healthy volunteers, as well as analyzed study data and prepared reports for drug applications. Anat progressed into managerial roles within the pharmacokinetics department, where she combined science and leadership. Anat later became the head of the generic clinical research at Apotex, which combined science, leadership and business.
---
Stephen Fields, Associate Director – Medical Advisor, Medical Affairs Oncology
Merck Canada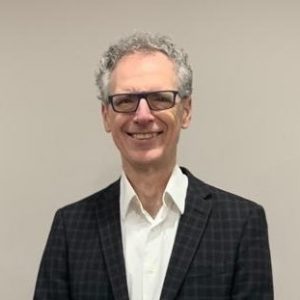 Associate Director – Medical Advisor, Medical Affairs Oncology
Merck Canada
After completing my PhD from the Department of Anatomy and Anthropology at the Sackler School of Medicine, Tel Aviv University, I started my career in the pharmaceutical industry as a Clinical Trial Associate for Burroughs-Wellcome. The position involved setting up and monitoring clinical trials at different medical centers in Israel in such diverse therapeutic areas as infectious disease, neurology and oncology. After several years, I moved with my family back to Canada to become the Associate Director of Clinical Affairs at Allelix Biopharmaceuticals, a Canadian biotech company where I was actively involved in writing the protocol and running the phase 2 clinical trial of our product.
Over the next few years, I worked at Aventis Pasteur, first as the manager of the medical writing team within the Clinical Research Department and then as the project lead for the development of a therapeutic vaccine for colorectal cancer. I then worked for the next 6 years as a Medical Science Liaison in Oncology at Pfizer, helping to launch a new cancer therapy for kidney cancer.
Currently, at Merck Canada, I am the Medical Advisor for the local medical development of our primary oncology drug, pembrolizumab, in tumors affecting the genitourinary system, including kidney, bladder, prostate and testes. In this capacity I work with the Medical Science Liaisons who discuss data and its impact on patient care, as well as with clinical affairs, regulatory affairs, marketing and drug access.
---
Keeley Rose, Project Manager
CIHR
Keeley completed her PhD at Western University with a focus on cerebral edema associated with diabetic ketoacidosis and a postdoctoral fellowship at the University of Toronto with a focus on neural stem cells.  In her role as Project Manager at the CIHR Institute of Nutrition, Metabolism and Diabetes, Keeley develops and supports Institute programs and strategic funding opportunities.
---
Chris Tait, Consultant
Boston Consulting Group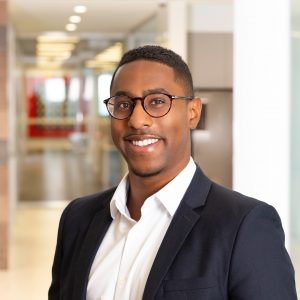 Chris joined the BCG Toronto office as a Consultant in 2018 after earning his PhD in Epidemiology from the University of Toronto. Prior to joining BCG, Chris worked as an Epidemiologist at Public Health Ontario and a Consultant at the Mauritius Ministry of Health & Quality of Life.
During his graduate studies, Chris led the Heavy Burden on Young Minds research program, focused on understanding the relationship between substance use and mental health among adolescents in low- and middle-income countries. Chris holds a BSc in Human Biology, Health & Society from Cornell University and an MPH in Epidemiology from Columbia University.
---
Mark Aurousseau, CTO & Co-founder
eNUVIO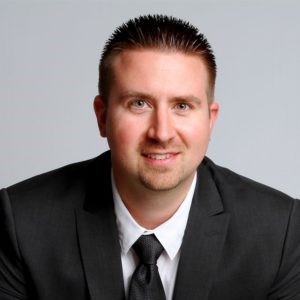 Mark Aurousseau is CTO and co-founder of eNUVIO Inc., a startup company designing and developing novel lab-on-a-chip technologies for the life science and drug development markets. After completing his doctoral degree in pharmacology at McGill University, he continued his training in the field of neuroscience where he worked to develop new iPSC-derived models of neurodegenerative diseases. Having also been employed previously by AstraZeneca and Charles River Laboratories, Mark has gained first-hand experience of the drug development and safety pharmacology industries.
---
Stuart Trenholm, Assistant Professor
McGill University
After completing a BSc at the University of Victoria, Stuart Trenholm moved to Dalhousie University where he completed an MSc in the Baldridge lab and a PhD in the Awatramani lab studying the retina. He then pursued postdoctoral studies in the Friedrich Miescher Institute in the Roska lab where he developed novel tools to study the mammalian visual system. He started a faculty job in 2017 as an Assistant Professor at the Montreal Neurological Institute at McGill University where he holds a Canada Research Chair in Neuronal circuits of vision.
---
Anastassia Voronova
Assistant Professor
University of Alberta
Anastassia Voronova completed her M.Sc. in Gene Technology at the Tallinn University of Technology in Estonia. She subsequently obtained her Ph.D. degree from the University of Ottawa under the tutelage of Dr. Ilona Skerjanc, where she studied the regulation of embryonic stem cells. During her postdoctoral fellowship at the Hospital for Sick Children in the laboratory of Dr. Freda Miller, she made important discoveries how autism spectrum disorder (ASD) risk epigenetic genes regulate neural stem cells during brain development and how cell-cell communication between neural stem cells in the brain and a specific type of neuron, the inhibitory neuron, instructs neural stem cells in the developing brain to become oligodendrocytes, the building blocks of myelin in the white matter. Anastassia is now an Assistant Professor at the University of Alberta. Her independent research program focuses on translating her discoveries on neural stem cells during brain development to brain regeneration from the adult neural stem cells.
---
Nancy Silva-Gagliardi
Program Manager – SickKids Research Operations

Nancy obtained her undergraduate degree and PhD in molecular biology at York University. She joined SickKids in 2003 as a post-doctoral fellow in Cell Biology, where she stayed on to become a Research Associate. Following a long career on the bench, she decided to change paths and pursue an alternate career path and is now a Program Manager within SickKids Research Operations.
She brings valuable scientific knowledge and provides laboratory operations support to clinical research and several programs within the SickKids Research Institute. As part of her portfolio, she now manages the Supply Centre and continues to provide support and leadership on building operations, renovation and construction projects, research safety, security and emergency preparedness, and research core facilities and services.
---
Graeme Moffat
Chief Scientist & VP Regulatory Affairs
Interaxon
Graeme works in the field of neurotechnology at Interaxon, where they make the world's bestselling electroencephalography platform, Muse. After an undergraduate degree in Physics, Graeme completed an MSc at McMaster University working on cortical plasticity in tinnitus. He then completed a PhD in the Liégeois-Chauvel and Assaiante labs at the CNRS at Université Aix-Marseille in partnership with Oticon Medical where he did industry-based neurophysiology research. He has worked as managing editor at Frontiers in Neuroscience and was Chief Scientist with Meta (now Chan-Zuckerberg Meta). He is also a Senior Fellow at the Munk School of Public Policy at the University of Toronto.
---