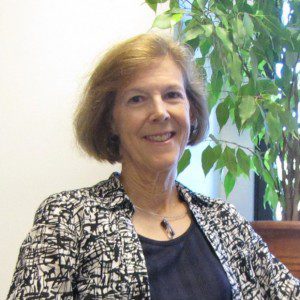 Dr. Lynn Raymond has spent her career trying to understand Huntington's Disease, one of humanity's most troubling conditions. This genetically inherited disorder affects one in every 10,000 people usually in the prime of their lives, and children of sufferers have a 50% risk of developing the brain-degenerating affliction in their lifetime. Huntington's disease is characterized by disorders of movement, mood and cognition caused by progressive loss of brain cells and connections between brain regions. Currently, there are no therapies to slow progression or delay onset of this devastating disease, and Dr. Raymond's goal is to find a disease-modifying therapy.
Dr. Raymond is currently a Professor and Neurologist in the Departments of Psychiatry and  Medicine and a member of the Djavad Mowafaghian Centre for Brain Health at the University of British Columbia. She has authored over 140 peer-reviewed clinical and basic science publications.
Dr. Raymond focuses on the role of the N-methyl-D-aspartate (NMDA)-type glutamate receptor and synaptic dysfunction in Huntington's Disease. Her work has led to a better understanding of the role of NMDA receptors in brain degeneration and has laid a path for drug discovery. Her work with memantine, an NMDA receptor inhibitor, in a mouse model of Huntington's disease has been lauded both in the academic and public worlds as a possible treatment to slow the progression of disease. Together with a large team of researchers she also investigates clinical and genetic associations to improve diagnosis and track disease progression in individuals carrying the gene mutation linked to Huntington's disease.
Dr. Raymond attained her B.Sc. at the University of Rochester. She went on to earn her MD and PhD from the Albert Einstein College of Medicine. She then completed her Neurology residency and postdoctoral fellowship at the Johns Hopkins Medical Institutions before moving to the University of British Columbia.
Key publications
Parsons MP, Vanni MP, Woodard CL, Kang R, Murphy TH, Raymond LA. (2016) Real-time imaging of glutamate clearance reveals normal striatal uptake in Huntington disease mouse models. Nature Communications, 7:11251-11263. PMID: 27052848
Parsons MP, Raymond LA. (2014) Extrasynaptic NMDA receptor involvement in central nervous system disorders. Neuron, 82(2):279-93. PMID: 24742457
Dau A, Gladding CM, Sepers MD, Raymond LA. (2014) Chronic blockade of extrasynaptic NMDA receptors ameliorates synaptic dysfunction and pro-death signaling in Huntington disease transgenic mice. Neurobiology of Disease, 62:533-542.
Kaufman AM, Milnerwood AJ, Sepers M, Coquinco A, She K, Wang L, Lee H, Craig AM, Cynader M, Raymond LA. (2012) Opposing roles of synaptic and extrasynaptic NMDA receptor signaling in co-cultured striatal and cortical neurons. Journal of Neuroscience, 32:3992-4003.
Milnerwood AJ, Gladding CM, Pouladi, MA, Kaufman, AM, Hines RM, Boyd JD, Ko RWY, Vasuta OC, Graham RK, Hayden MR, Murphy TH, Raymond LA. (2010) Early increase in extrasynaptic NMDA receptor signaling and expression contributes to phenotype onset in Huntington's disease mice. Neuron, 65:178-190. (This article was cited as a "must read" and rated 4.8 by Faculty 1000: Hilmar Bading: Faculty of 1000 Biology, 8 Feb 2010 http://f1000biology.com/article/id/1836961/evaluation)
Fan, M.M.Y., Raymond, L.A. (2007) N-methyl-D-aspartate (NMDA) receptor function and excitotoxicity in Huntington's disease. Progress in Neurobiology, 81:272-293 (PMID: 17188796).
Fan, M.M.Y., Fernandes, H.B., Zhang, L.Y.J., Hayden, M.R., Raymond, L.A. (2007) Altered NMDA Receptor Trafficking in a YAC Transgenic Mouse Model of Huntington's Disease. J Neuroscience, 27: 3768-3779.
Zeron, M.M., Hansson, O., Chen, N., Wellington, C.L., Leavitt, B.R., Brundin, P., Hayden, M.R., and Raymond, L.A. (2002) Increased sensitivity to N-methyl-D-aspartate receptor-mediated excitotoxicity in a mouse model of Huntington's disease. Neuron 33:849-860.
Li, B., Chen, N., Luo, T., Otsu, Y., Murphy, T.H., Raymond, L.A. (2002) Differential regulation of synaptic and extrasynaptic NMDA receptors by calcium and tyrosine phosphorylation. Nature Neuroscience, 5:833-834.
Raymond, L.A., Blackstone, C.D. and Huganir, R.L. (1993) Phosphorylation and modulation of recombinant GluR6 glutamate receptors by cAMP-dependent protein kinase. Nature, 361:637-641.