Message from CAN President Shernaz Bamji
Dear CAN members,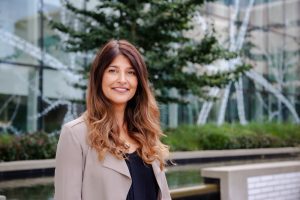 I am very proud to represent the Canadian neuroscience community as President. I want to thank outgoing President Charles Bourque for his exceptional dedication to CAN during the difficult pandemic year we just passed. I am also grateful to our members who stayed involved and committed to supporting our community.
One of the great honours associated with being CAN President is the opportunity to celebrate neuroscience research excellence in Canada. I am very happy to congratulate all the 2020 Brain Star Award winners. These awards, presented to trainees working in Canadian labs for publications within the mandate of CIHR-INMHA, are an excellent way to showcase the diverse and innovative discoveries made by the next generation of Canadian neuroscientists. I invite you to read about their discoveries, and keep an eye out for these scientists in the future!
I also wish to congratulate the winners of the 2021 CAN Young Investigator Awards: Dr. Tabrez Siddiqui at the University of Manitoba, and Dr. Aaron Phillips at the University of Calgary. Both researchers have already made very significant discoveries in the first years of their career, and are recognized leaders in their field of study. I invite you to learn more about them below, and to follow these rising stars.
While we celebrate neuroscience research as a strength in Canada, we have to make sure our researchers, including the next generation, have the financial resources to pursue their research objectives. Advocating for increased research investments is essential to ensure that increased investments in CIHR, NSERC and SSHRC becomes part of our government's priorities for the years to come.
CAN will continue to advocate for research in the coming month, and to provide our members with opportunities to get involved and participate in this important activity. I invite you to read the advocacy section of this newsletter to learn about our latest advocacy activities. We will also be working with our advocacy team to engage with all political parties in advance of the upcoming federal elections.
I look forward to seeing many of you, virtually, at the next CAN meeting, August 23-25. The program chair, Roger Thompson, and the co-chair, Alyson Fournier, have worked hard to adapt our meeting program to an engaging virtual format. Please consider registering your whole team for this meeting, which is an important meeting point for our community, and a place where we can all share our research and re-connect. We feature a few program highlights below.
I wish you a great summer, which we can finally enjoy in a more carefree fashion, now that many of us are finally fully vaccinated. What a great win for science. Let's build on this win to show how important science is in the lives of all Canadians.
Shernaz Bamji
President of the Canadian Association for Neuroscience
CAN CIHR-INMHA Brain Star Awards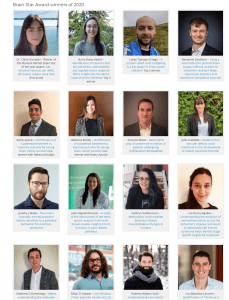 The Canadian Association for Neuroscience (CAN) and the Canadian Institutes of Health's Institute of Neurosciences, Mental Health and Addiction (CIHR-INMHA) are proud to announce the winners of the 2020 Brain Star Awards.
The CIHR-INMHA Brain Star awards, administered for 2020 by the Canadian Association for Neuroscience, are awarded to students and trainees who have published high impact discoveries in all fields and disciplines covered by CIHR's Institute of Neurosciences, Mental Health and Addiction in the 2020 calendar year.
We want to thank the CAN nominations committee, led by Katalin Toth, who reviewed over 130 applications received this year for the CAN-CIHR-INMHA Brain Star Awards.
You can view the profiles of all the winners here:
https://can-acn.org/congratulations-to-the-winners-of-the-2020-can-cihr-inmha-brain-star-awards/
We will be featuring each winner on our social media accounts during the weeks leading to the CAN annual meeting at the end of August. Follow #BrainStarAward to view all the profiles, and help us amplify these important discoveries.
Science Advocacy
CAN President Shernaz Bamji speaks at House of Commons Standing Committee on Health on June 14, 2021
CAN and CSMB co-host "Science Policy and Government 101 with Member of Parliament Kirsty Duncan"
Thank you @CSMB_SCBM and @CAN_ACN for an excellent afternoon of science and politics. I look forward to hearing you share your science stories, and how science changes the lives of Canadians every day. Your expertise and voice will help build a better Canada and future. pic.twitter.com/Bf86sJxYPt

— Kirsty Duncan (@KirstyDuncanMP) June 25, 2021
On Friday, June 25, 2021 at 1:00pm EST the Canadian Association for Neuroscience and the Canadian Society for Molecular Biosciences jointly hosted a session with the Honourable Kirsty Duncan, Ph.D., Member of Parliament for the riding of Etobicoke North and former Minister of Science for a Q&A session on Science Policy and Government. The Chair of the CAN advocacy committee, Karun Singh, and the President of CSMB, Imogen Coe, co-hosted this event.
This event, exclusive to members of CSMB and CAN, gave participants the opportunity to ask Dr. Duncan questions about how best to engage with elected and non-elected officials, and how to amplify our message about the importance of supporting fundamental science.
House of commons Standing committee on Finance Pre-budget consultations in advance of the 2022 budget – Invitation to submit a brief
The Standing Committee on Finance has launched its Pre-Budget Consultations in advance of the 2022 budget. Written submissions of no more than 2,000 words, based on the following template, can be submitted to the Committee until Friday, August 6, 2021, at 11:59 p.m. Eastern Daylight Time. More information is available in the news release.
CAN is currently working on our submission, and we will make it available to our members at the end of July. Please note that all Canadians can submit a brief, so please consider submitting a brief promoting increased investment in basic research in Canada, in CIHR, NSERC and SSHRC. You can view CAN's submission from last year here: https://can-acn.org/documents/2020/CAN-FINA-submission-2020.pdf. We will be updating and adapting these recommendations for the 2022 budget consultations.
Read our latest advocacy report
As part of our Memorandum of Understanding with SfN, CAN submits advocacy reports periodically to our partners at SfN. To have an overview of CAN advocacy activities over the last year, please consult our latest Advocacy report – July 2021
https://can-acn.org/docs/CAN_advocacy_report_July2021.pdf
CAN2021 Meeting news
We are looking forward to welcoming you to the 14th Annual CAN Meeting, a virtual event that will take place August 23 – 25,  2021. Program Chair Roger Thompson and Co-Chair Alyson Fournier have worked very hard to adapt the program to a virtual format, with the aim of making this an engaging and stimulating event.
Registration
Registration for the CAN meeting is open!
https://can-acn.org/meeting-2021/registration-2021/
Meeting highlights
Confirmed Plenary Speakers:
Presidential lecture: Michael Hausser –University College London
Keynote lecture: Frank Polleux, Columbia University
Plenary lectures
Special plenary lecture
Plenary symposium chairs:
Equity Diversity and Inclusion workshop
Young Investigator Award winner lectures
View the full meeting program here:
https://can-acn.org/meeting-2021/program-2021/
IBRO Awards to encourage participation of Canadian trainees from underrepresented groups in the CAN meeting
The important support that IBRO has been providing to members of under-represented groups to participate in the CAN meeting over the last years has been an important way to diversify and improve attendance in our meeting.
Again in 2021, the IBRO US-Canada regional committee (IBRO-USCRC) is offering IBRO awards to encourage participation of Canadian trainees from underrepresented groups in the CAN meeting.
These awards are for graduate students and postdoctoral fellows to attend the 2021 virtual CAN meeting, and cover the price of meeting registration.
View full eligibility criteria here: https://can-acn.org/meeting-2021/2021-ibro-awards/
Sponsors and Exhibitors
Sponsors and exhibitors are important partners that allow us to keep registration fees low for all our attendees, including trainees. We invite you to share information about the CAN meeting to vendors and others potential partners.
More details: https://can-acn.org/meeting-2021/2021-sponsors-exhibitors/
2021 Satellite symposia
Satellite 1: Recent advances in neurophysiology
Organisers: Harley Kurata, Graham Collingridge / Canadian Physiological Society
Date: August 26, 2021
Registration link: https://forms.gle/Ge7mALAtusFmam4y9
Cost: Free
Short description:
This half-day symposium will highlight recent work by Canadian neurophysiologists, including emerging technologies and applications in models of behavior and electrical signaling.
Satellite 2: Neural stem cells during development and disease
Organisers: Armen Saghatelyan, Freda Miller, David Kaplan
Date: August 22, 2021
Registration link: https://www.eventbrite.ca/e/billets-neural-stem-cells-during-development-and-disease-155714023837
Cost: free
Short description:
Building on the success of two previous satellite meetings on Neural Stem Cells (NSCs), the objective of this virtual satellite meeting is to strengthen further the Canadian stem cell community by connecting researchers, exchanging the ideas and establishing new collaborative projects. The speakers representing multiple institutions across Canada and all career stages will discuss recent advances in the field of stem cell biology. The satellite will cover topics spanning from the molecular mechanisms underlying NSCs maintenance and lineage specification (session 1) to the function of new neurons in animal behavior (session 2). The role of NSCs in different pathological conditions will be also addressed (session 2).
Satellite 3: Canadian Neurophotonics Platform
Organiser: Mario Méthot
Date: August 26, 2021
Registration details: TBA
CAN news
New CAN Executives and Directors
CAN held elections in the Spring of 2021, and we are proud to announce the results of the elections:
New Executives
Vice-President-elect:
Adriana Di Polo
, Université de Montréal.
Secretary-Elect
Leigh Anne Swayne, University of Victoria
Board Members
Tamara Franklin, Dalhousie University
Ian Winship, University of Alberta
Natasha Rajah, McGill University
Congratulations to all the new members of the board and executive! We are very proud to have you as representatives!
Opportunities
CAN advocacy & outreach awards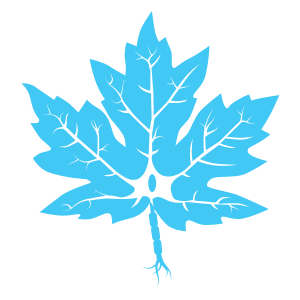 The CAN advocacy & awards program aims to to support the important work trainees do to promote and showcase neuroscience research and education.
Sponsorships consist of a financial contribution of up to $1000 CAD to support a specific event/activity, a letter of recognition from the CAN advocacy committee, and a feature article about the event on the CAN website and social media accounts. The event/activity does not have to be in-person, but can be virtual, through social media, etc. The requests for the funds should be clearly justified.
If applicable, CAN should be acknowledged as a sponsor / supporter of the activity.
To apply, please visit:
https://can-acn.org/can-trainee-advocacy-outreach-sponsorships/
Applications will be accepted at all times and reviewed every three months (March 1, June 1, September 1, and December 1) and awards will be given based on adherence to award criteria and be contingent on budget availability.
CAN video research features – Call for applications
The Canadian Association for Neuroscience wants to highlight the important neuroscience discoveries made in Canada, and proposes a new platform to publicize and promote research that has not necessarily been featured by press release. We aim to make this accessible and easy to do, from your home, office or lab. The research features will be featured on the can-acn.org website and on our social media accounts (twitter, facebook, Instagram and linkedin).
Participation criteria
Participant should be a trainee (student or post-doctoral fellow) working in a laboratory in Canada or a Canadian working abroad.
Trainee or PI must be currently members of CAN
Participant should have recently published a peer-reviewed paper of interest to the Canadian neuroscience community.
The participant should be willing to share a video about their discovery on CAN's public channels (website, YouTube, Twitter, Facebook, LinkedIn, Instagram)
Learn more here: https://can-acn.org/can-video-research-spotlights/
Brain Info

Brain Info is a bilingual information initiative run by graduate students from diverse fields in the Integrated Program in Neuroscience at McGill University. Their aim is to answer community questions about all subjects related to the brain, its diseases, and more. Let your friends and family know about us! You can find out more and submit questions at www.braininfocerveau.ca  
The Brain Prize nominations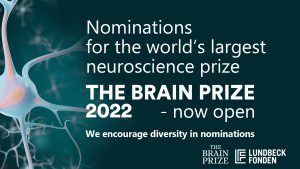 The Lundbeck Foundation is now accepting nominations for next year's winners of The Brain Prize, the world's largest prize for neuroscience. Find out about the nomination and selection process, and nominate here: https://lundbeckfonden.com/en/node/4051 The Brain Prize recognizes ground-breaking advances in any field of neuroscience, from basic to clinical research, and recipients may be of any nationality and working in any country in the world. Anyone can nominate and the Lundbeck Foundation warmly welcomes nominees and nominators from diverse backgrounds.
Application deadline: September 1, 2021
Editor-in-Chief of The Journal of Physiology
Closing date: 19 July 2021
Appointment of the next Editor-in-Chief of The Journal of Physiology
The Physiological Society is seeking a visionary Editor-in-Chief for The Journal of Physiology, one of the world's most distinguished scientific publications. The editorship is a highly influential position in physiology and gives the Editor-in-Chief a unique opportunity to shape The Journal and the direction of physiological research.
Jobs & fellowships
Recently posted job and fellowship opportunities – from the #neurojobs webpage: https://can-acn.org/neuro-jobs/
CAN membership
Please consider renewing your membership today to become a member of our vibrant community, and to help support all our activities