Message from the President
A new academic year is always an exciting time, and an opportunity to re-connect and think about the objectives of the Canadian Association for Neuroscience. I am pleased to present you with the Fall 2022 edition of CAN Connection, which features new opportunities available to our membership.
Over the Summer, CAN surveyed our members to better understand your priorities and to make sure our advocacy efforts are most relevant and adapted to your concerns and interests. You can view the results of our advocacy survey in this newsletter.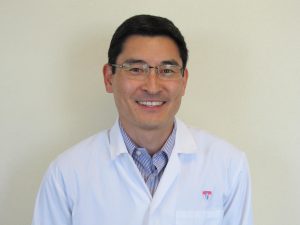 Advocating for increased support for scientific research in Canada has been an important objective of CAN in the past years. We were very happy to hear from the Society for Neuroscience (SfN) that our Memorandum of Understanding to support CAN advocacy activities was in the final stages of approval. This continuing support by SfN for our science advocacy activities in Canada recognizes the important efforts of the CAN Advocacy Committee led by Karun Singh over the last three years. I want to congratulate Karun and the advocacy team on this important achievement, which guarantees a very significant financial support for our advocacy activities for the next three years.
We propose many opportunities for engagement and advocacy, and among these, the CAN Parliament Hill Day is an opportunity to showcase the important work scientists do for Canada, and the importance of the government's financial support for basic science. We are planning two events this year, a one day in-person event in Ottawa, and a one-week virtual event, to offer more people the opportunity to engage with Members of Parliament and staff. A call for participants will be sent via email to our membership in the Fall. You can also read about more advocacy opportunities below.
We are also happy to provide support for a new initiative to provide postdoctoral members with an opportunity to present their research, network, and engage with fellow members. This trainee-driven initiative is still in the planning phase, so it is a perfect time to get involved – I invite you to check it out below.
A new academic year is also a reminder about a new membership year at CAN, with all one-year memberships up for renewal on September 1. If you have not yet renewed your membership, I invite you to do so today. Your membership helps support our activities and strengthen the Canadian neuroscience community.
We look forward to welcoming you to our next in-person meeting in Montreal in May 28 -31, 2023. Ian Winship and Stephanie Fulton, who are Chair and Co-Chair of the Scientific Program Committee, have worked hard over the summer to put together a great program and I invite you to contribute by proposing a satellite or parallel symposium – the call will go out this fall. The key dates for the meeting are now available, as is the preliminary list of amazing invited speakers.
We are especially looking forward to a much awaited CAN Social on November 15 in San Diego, at the next SfN meeting! It will be great to renew this tradition after missing out for the last two years.
I wish you a successful start to the academic year and a wonderful fall season.
Keith Murai,President of the Canadian Association for Neuroscience
Content
Membership renewal – 2022-2023
As a new membership cycle begins, we invite you to renew your annual membership of the Canadian Association for Neuroscience, for the 2022-2023 membership year. Your membership helps support our activities which aim to promote neuroscience research and advocate for increased funding for research in Canada.
To learn more about us and the benefits of being a CAN member, please visit: https://can-acn.org/become-a-member/
CAN membership is open to all scientists, principal investigators and students actively involved in neuroscience research from across Canada and around the world. Please share with colleagues who would be interested in promoting neuroscience research in Canada.
Advocacy news
CAN 2022 Advocacy Survey results
The Canadian Association for Neuroscience advocates for better support for science in Canada and for increases in the budget of the three federal funding agencies, CIHR, NSERC and SSHRC.
We conducted a survey of our members August 23 to September 6, 2022 to get their opinion on our advocacy objectives and targets for the coming months and years.
The survey was sent by email to our membership and on our website. We received 147 responses. The full results are presented here:
https://can-acn.org/can-2022-advocacy-survey/
Our members clearly indicated that CAN should continue its advocacy work to increase funding for CIHR (98% agree or strongly agree), NSERC (97% agree or strongly agree) and SSHRC (68% agree or strongly agree).
Our members also indicated they support advocacy to increase the number and value of student stipends funded by the federal government (94% agree or strongly agree), and also for increased targeted funding for brain and neuroscience research in Canada (93% agree or strongly agree).
We thank all our members who took the time to respond to the survey for your responses and also your thoughtful comments.
House of commons Standing committee on Finances (FINA) Pre-budget consultations in advance of budget 2023
As announced in a press release in June 2022, Canadians are invited to share their priorities for the 2023 Federal Budget – "Each year, the Committee welcomes the opportunity to hear directly from Canadians as part of this important process, and once again, we invite individuals and organizations to provide a written brief with their priorities and proposals for the forthcoming budget." The deadline for submitting written briefs through the Committee's website is no later than Saturday, 8 October 2022 at 11:59 p.m. EST. Written briefs must be no longer than 2,000 words and should adhere to the following template.
CAN will be submitting a brief, but individuals are also welcome to send in a written brief to share their priorities.
Apply for CAN Trainee advocacy & outreach awards
We want to remind our members that there is an open sponsorship program competition for neuroscience outreach and advocacy activities in Canada. This sponsorship program aims to support the important work trainees do to promote and showcase neuroscience research and education to the public and or to government.
The awards will consist of a financial contribution of up to $1000 CAD to support a specific event/activity, a letter of recognition from the CAN advocacy committee, and a feature article about the event on the CAN website and social media accounts. The event/activity does not have to be in-person, but can be virtual, through social media, etc. The requests for the funds should be clearly justified. Select winners may also be invited to present their work at the annual CAN meeting.
Learn more about the program and apply here: https://can-acn.org/can-trainee-advocacy-outreach-sponsorships/
Memorandum of Understanding for advocacy support with SfN
The Canadian Association for Neuroscience has submitted a request for support for our advocacy efforts to the Society for Neuroscience. SfN representatitves have confirmed that a Memorandum of Understanding is being drafted that will provide CAN with significant funds for advocacy in Canada, as had been the case in previous years. SfN also provides in kind support to CAN by sharing important advocacy resources. We are very grateful to SfN for their very important support which allows us to pursue our advocacy activities.
Planning Parliament Hill Day and virtual Hill week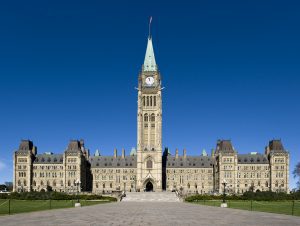 After the success of our last Hill days, we are very happy to announce we will once again be meeting with Parliamentarians, and important government staff in the Fall or early winter. We are planning a small in-person event in Ottawa and a larger virtual event which will allow our members to engage with their local politicians, and to showcase the important work neuroscientists do in Canada to a wide range of elected and government officials.
CAN is also happy to announce that we have renewed our agreement with Temple Scott Associates, the public affairs firm which has provided support for our advocacy activities for the last two years. Their expert advice and logistical support has been critical to the development of our engagement strategy, and we look forward to working with the team again over the next year.
Advocacy training resources available
The CAN meeting was an opportunity to meet with members interested in advocacy at the 2022 CAN Advocacy training session,  presented May 13 over lunch in Toronto. We are happy to make the slides & resources of this event available:
CAN has also recented updated our Science funding in Canada page. We invite you to consult the page to view the latest statistics on CIHR success rates, and evolution of the budget of CIHR, NSERC and SSHRC.
Equity Diversity and Inclusion
Black in neuro updates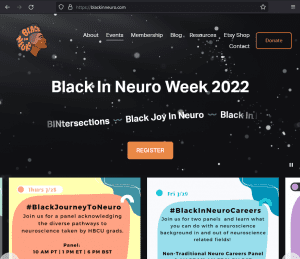 Black in neuro is an organization whose mission is to diversify the neurosciences by building a community that celebrates and empowers Black scholars and professionals in neuroscience-related fields. You can learn more about the organization on their website: https://blackinneuro.com/

CAN is proud to have supported the 2022 Black in Neuro week which took place July 25 to 31, 2022 as Neuron level sponsors. The week featured social media posts and discussion panels on varied and engaging topics every days of #BINW22 week and was an opportunity to showcase Black in neuro community members in Canada. If you missed these events, or would like to hear more, note that recordings of the panel discussions and many other resources are available on the blackinneuro.com website – Check them out!
CAN2023 meeting

We are excited to share the following key dates for the CAN 2023 meeting, which will take place May 28 – 31, 2023 in Montreal, at the Hotel Bonaventure
Key dates
Meeting dates: May 28 – 31, 2023
| | Begins | Ends |
| --- | --- | --- |
| Call for parallel symposia | October 25, 2022 | November 29, 2022 |
| Call for satellite meetings | October 25, 2022 | November 29, 2022 |
| Call for poster presentations | November 21, 2022 | January 31, 2023 |
| Call for application – CAN and IBRO Travel awards | November 21, 2022 | February 1, 2023 |
| Call for Young Investigator Award nominations | November 21, 2022 | January 31, 2023 |
| Meeting registration (early-bird rate) | January 16, 2023 | March 30, 2023 |
| Meeting registration (regular rate) | April 1, 2023 | April 27, 2023 |
| Meeting registration (late, on-site) | April 28, 2023 | May 31, 2023 |
Invited speakers
Scientific program chair Ian Winship and co-chair Stephanie Fulton have put together an exciting list of plenary speakers for the CAN 2023 meeting. We will be releasing a full program in a few weeks, but are proud to give you a sneak peak of some of the distinguished lecturer we will welcome in Montreal.
Visit the CAN meeting website for the latest updates : https://can-acn.org/meeting-2023/invited-speakers/
CAN at SfN 2022
Next CAN Social: November 15, 2022 in San Diego
We are looking forward to the return of the much appreciated CAN Social at SfN, scheduled for November 15, 2022. Mark your calendars! Location and event details will be announced as soon as possible.
CAN Booth at SfN
Come meet us at the CAN booth at SfN. We will be in Hall C, booth #3027 – Come say hi and learn more about our activities!
Congratulations to newly elected CAN executives!
Congratulations to the newly elected CAN executives!
Board members:
Partner news
Canadian Brain Research Strategy
Read the latest CBRS newsletter – August 2022 – You can subscribe to receive future event invites, newsletters, and updates
Brain Canada news
Interested in learning more about research funded by Brain Canada? Subscribe to Brain News, Brain Canada's monthly electronic newsletter to receive bilingual updates on funded projects, upcoming events and breakthroughs in brain research. -> https://braincanada.ca/brain-news-newsletter/
Brain Canada has a podcast, Playing with Marbles, and launched the second season which focuses on the female brain. You can check it out here wherever you listen to podcast, including the following: https://playing-with-marbles.simplecast.com/ – Spotify – Apple podcast
International Brain Research Organization
Read the latest issue of IBRO highlights here.
Opportunities
New seminar series for Post-Docs – Seeking organizers
As part of an effort to promote the next generation of Canadian neuroscientists, CAN trainee members have proposed a new seminar series oriented towards Canadian postdocs, to showcase the outstanding research contributions of Canadian trainees in neuroscience. CAN is happy to promote and support this initiative by sharing a call for organizers for this seminar series.
Please read the call for organizer by initiative leader Tarek Shaker here
IBRO Brain Awareness Week grants

Applications for the 2023 IBRO/Dana Brain Awareness Week #Grant are open! Up to 1,250 USD funding to support your #outreach activities in Africa, Asia-Pacific, Latin America and US/Canada
Apply here:
https://ibro.org/baw-grants/
Neurojobs
Recently posted job and fellowship opportunities – from the #neurojobs webpage: https://can-acn.org/neuro-jobs/
Congratulations
Congratulations to neuroscientists newly elected members of the Canadian Academy of Health Sciences
Gordon Asmundson,Professor of Psychology, University of Regina
Dr. Asmundson is a Registered Doctoral Psychologist and Professor at the UofR. He is Editor-in Chief of two leading journals and serves on numerous editorial boards. His pioneering work on fear-avoidance in chronic pain and his shared vulnerability model of co-occurring PTSD and chronic pain have led to significant advances in understanding and treating these prevalent, disabling, and costly conditions. He is a FRSC, a recipient of the SOM, and was awarded the Molson Prize for remarkable achievements in the social science. He is actively involved in clinical research/ supervision and has recently dedicated his efforts to understanding the mental health impacts of COVID-19.
Isabelle Aubert, Senior Scientist, Sunnybrook Research Institute; Professor, Canada Research Chair in Brain Repair and Regeneration, University of Toronto
Dr. Isabelle Aubert leads collaborative and interdisciplinary research programs. Her work aims to promote the capacity of aging brain cells to survive, adapt, regenerate, and function. Together with her team of students, post-doctoral fellows, research associates, technicians, and other scientists, Dr. Aubert discovered the regenerative potential of non-invasive, transcranial focused ultrasound for blood-brain barrier modulation. She is exploring brain health and repair using drug, cell and gene therapies. Her work is key to the development of clinical trials for patients with Alzheimer disease and other disorders of the central nervous system. She is an advocate of team science, equity, diversity, and inclusion.
Francesca Cicchetti, Professor, Faculty of Medicine, Université Laval
Professor Cicchetti's research work aims to understand the cellular and molecular mechanisms underlying the development of neurodegenerative diseases with the goal to identify novel therapeutic targets. Her interests combine fundamental and clinical research and as such, a number of her discoveries have led to patents and are now being considered for clinical trials. Aware of the societal impact of these disorders, Professor Cicchetti is actively involved in disseminating scientific breakthroughs to the general public via various media whom solicit her expertise, in organizing patient outreach activities or by participating to fundraising events.
Luda Diatchenko, Professor, McGill University
Dr. Diatchenko has made seminal contributions to the field of human pain genetics, identifying genetic markers for accurate diagnosis and potential therapeutic targets. She pioneered a reverse genetic approach in pain using human samples rather than animal models as a starting point for discoveries. These studies are helping us to understand how individuals develop chronic pain and respond to therapies based on their genetic background.
Paul Frankland, Senior Scientist, Hospital for Sick Children, Toronto; University of Toronto
Paul Frankland holds a Canada Research Chair in Memory Research. His research has addressed classical questions in the memory field: Why do we lose our earliest childhood memories? Are memories are broadly distributed or localized in the brain? How does the brain forget? Is it possible to implant memories? In addressing these questions, Frankland has combined an acute grasp of history with the early adoption of powerful new technologies in neuroscience. This has enabled his group to visualize and manipulate neural ensembles involved in memory encoding, consolidation and storage and, in doing so, shed new light on these classical questions.
Meredith Irwin, Chief of Paediatrics, Hospital for Sick Children; Chair Department of Paediatrics, University of Toronto
Meredith Irwin, MD was appointed Chief of Paediatrics (Hospital for Sick Children) and Chair of the Department of Paediatrics (University of Toronto) in 2020. She received her MD from Harvard Medical School and completed training at Boston Children's Hospital and Dana-Farber Cancer Institute. She joined Sick Kids as a Clinician-Scientist Oncologist in 2002. Her research focuses on genes and pathways involved in the childhood cancer neuroblastoma. As Chair of the Neuroblastoma Biology committee of the Children's Oncology Group Dr. Irwin leads the identification of biomarkers and optimization of risk classification and precision medicine clinical trials for patients in North America.
Ruth Lanius, Professor of Psychiatry, Western University
Ruth A. Lanius, M.D., Ph.D. is a Psychiatry Professor and Harris-Woodman Chair at Western University, where she is the director of the Clinical Research Program for PTSD. Ruth has received numerous awards, including the Banting Award for Military Health Research. She has published over 150 research articles and book chapters focusing on brain adaptations to psychological trauma and novel adjunct treatments for PTSD. Ruth regularly lectures on the topic of psychological trauma both nationally and internationally. Ruth has co-authored three books: The Effects of Early Life Trauma on Health and Disease; Healing the Traumatized Self; and Overcoming Obstacles in Trauma Treatment.
Alain Lesage, Professeur titulaire, Université de Montréal; Institut national de santé publique du Québec
Psychiatre fermement engagé dans le mieux-être des patients et de la collectivité, Dr Alain Lesage met son savoir, ses compétences et ses connaissances au profit de la prévention du suicide et de l'amélioration de la qualité des soins. Chercheur reconnu ayant montré que la déficience à divers niveaux des services de santé mentale et dépendances sont des déterminants du suicide, il vise, par ses nombreuses collaborations multidisciplinaires, une prise en charge précoce et mieux adaptée des personnes à risque . Ses interventions s'étendent du patient aux décideurs. Auteur de près de 350 publications, il est membre émérite de l'Association des psychiatres du Canada.
Xin-Min Li, Associate Dean, International Relations, Professor of Psychiatry and AHS Chair in Mental Health Research, University of Alberta
Dr. Xin-Min Li is an academic psychiatrist and clinician scientist who has pioneered work on the protective function of antipsychotics on brain white matter changes observed in schizophrenia and depression and is exploring innovative use of cerebral low field magnetic stimulation and ultrasound for treatment resistant depression. As a former Academic Psychiatry Department Head and current Associate Dean (International) Dr. Li continues to provide leadership in academic health sciences, training of clinician scientists and allied research scientists and is currently leading international academic health program development and partnerships for the Faculty of Medicine and Dentistry at the University of Alberta.
James MacKillop, Professor, McMaster University; St. Joseph's Healthcare Hamilton
Dr. James MacKillop is internationally recognized for his major contributions to the scientific study of addiction. In community and clinical populations, his work has elucidated the psychological determinants of addiction, including the roles of drug reinforcing value, self-regulatory capacity, alternative reinforcers, and social networks. Concurrent with his behavioural research, he has advanced the field by characterizing the underlying neural and genomic foundations of these processes. Critically, his work has pioneered the translation of insights and methods from basic research into real-world clinical innovations to advance patient care. These diverse contributions have made Dr. MacKillop a global leader in addiction research.
Sheila Singh, Professor, Neurosurgeon, Scientist, Director of Centre for Discovery in Cancer Research at McMaster University, Senior Canada Research Chair in Human Cancer Stem Cell Biology
Dr. Sheila Singh is professor of surgery and biochemistry, senior pediatric neurosurgeon at McMaster Children's Hospital, Division Head of Neurosurgery at Hamilton Health Sciences, and director of the Centre for Discovery in Cancer Research (CDCR) at McMaster University. She holds a Tier 1 Canada Research Chair in Human Brain Cancer Stem Cell Biology, and is the founding Director of the McMaster Surgeon Scientist Program. Her PhD thesis described the first identification of a population of cancer stem cells that exclusively drive the formation of brain tumors. Dr. Singh's lab applies a developmental neurobiology framework to the study of brain tumorigenesis.
Danica Stanimirovic, Director, Research and Development, National Research Council of Canada
Dr. Danica Stanimirovic is an international leader in research and innovation aimed at surmounting the Blood Brain Barrier (BBB) via the successful delivery of therapies to the human brain for the treatment of neurological diseases. Her scientific contributions are focussed on improving brain vascular health and developing antibody and gene therapies for Alzheimer's and rare neurological diseases. She is a founding member of the International Brain Barriers Society and has led strategic NRC Programs and international R&D initiatives in this field. Her scientific discoveries and innovations significantly advanced translational research and helped establish Canada as a world centre for BBB technologies and neuro-therapeutics.
Valerie Wallace, Co-Director, Donald K. Johnson Eye Institute, Krembil Research Institute, University Health Network
Dr. Wallace is an internationally recognized leader in the fields of neural development, retina biology and regenerative medicine. Her research has advanced our understanding of the signalling pathways that are involved in brain and retinal development and identified therapeutic targets for restoring vision in individuals with retinal degeneration. She is the Co-Director of the Donald K. Johnson Eye Institute, which brings together multidisciplinary vision scientists and clinicians to improve treatments for vision loss. She serves on national and international scientific committees and advisory boards and is an advocate for the importance of basic science research and outreach.
Royal Society of Canada: Congratulations to new Fellows and to the incoming class of the RSC College.
Read the official announcement on the Royal Society of Canada website
Congratulations to neuroscientists elected as New Fellows of the Royal Society of Canada
Christine Chambers | Departments of Psychology & Neuroscience and Pediatrics | Dalhousie University | Academy of Social Sciences
Christine Chambers is an internationally recognized leader in children's pain management. She spearheaded Solutions for Kids in Pain, a national network dedicated to putting research into practice, and champions research supporting the well-being of children as Scientific Director of CIHR's Institute of Human Development, Child and Youth Health. Identified as one of Canada's Most Powerful Women, she is passionate about research impact and patient and public engagement in health research.
Heidi McBride | Montreal Neurological Institute | McGill University | Academy of Science
Heidi McBride is an international leader in the field of mitochondrial dynamics and signaling. Awarded a Canada Research Chair in Mitochondrial Cell Biology, she is renowned for her discovery of mitochondria- derived vesicles, whose functions range from quality control to peroxisomal biogenesis and immune signaling. Her research has had a profound impact in areas of neurodegeneration, metabolic syndromes and rare diseases.
Steven Paul Miller| The Hospital for Sick Children | University of Toronto | Academy of Science
Steven Paul Miller, is a physician-scientist leader whose brain-imaging studies of critically-ill newborns identified the power of early-life intensive care unit experience to shape the trajectory of brain development through childhood. His findings led a paradigm shift from brain injury as a fixed-event to a focus on "everyday" interventions that he showed are modifiable to promote brain maturation across the life-course. Department of Pediatrics | The University of British Columbia | BC Children's Hospital
Adrian M . Owen | Department of Physiology and Pharmacology | Western University | Academy of Science
Adrian M . Owen is Professor of Cognitive Neuroscience and Imaging at the University of Western Ontario, Canada and co-directs the CIFAR Brain, Mind, and Consciousness program. His research combines structural and functional neuroimaging with neuropsychological studies of brain-injured patients. Owen has published over 400 scientific articles and chapters and a best-selling popular science book 'Into the Gray Zone'. He was awarded an OBE in 2019 for services to scientific research.
Doina Precup | Mila | DeepMind | McGill University | Academy of Science
Doina Precup is noted for her fundamental contributions to reinforcement learning specifically for her contributions to temporal abstraction through the concept of options, the invention of the option-critic architecture, her pioneering work on bisimulation metrics and off-policy learning, her many theoretical and practical contributions to the development of RL algorithms and her contributions to the use of machine learning in medicine that have made a difference in practice. School of Computer Science |
Stephen Scott | Department of Biomedical and Molecular Sciences | Queen's University | Academy of Science
Stephen Scott from Queen's University is a world leader in the computational, neural, mechanical and behavioural aspects of voluntary motor control. He invented Kinarm, interactive robotic technologies that provide unprecedented experimental control over arm motor function, which he has used to transform our understanding of the intimate link between cortical circuits and limb biomechanics. Kinarm robots are now widely used around the world to quantify brain function and dysfunction.
Congratulations to neuroscientists elected as New members of the Royal Society of Canada College
Nafissa Ismail | École de psychologie | Faculté des sciences sociales | University of Ottawa | RSC College
Nafissa Ismail is the holder the Research Chair in 'Stress and Mental Health' at the University of Ottawa. She is interested in women's health and in the prevention of mental illnesses. She is known for her contributions to the identification of the biological pathways through which females become more sensitive to stress during adolescence and more vulnerable to psychological illnesses. Her work also demonstrates that the gut microbiota contributes to developing resilience to stress.
Melanie Noel | Faculty of Arts | University of Calgary | RSC College
Melanie Noel holds the Killam Memorial Emerging Leader Chair and is an internationally renowned expert on children's acute and chronic pain. She applies a transdisciplinary, integrative approach to science that unifies methods across psychology, neuroscience, genomics, and medicine and is recognized for foundational research on children's pain memories and co-occurring trauma and pediatric chronic pain. She received numerous career awards including from the International Association for the Study of Pain.
Patricia Pelufo Silveira | Department of Psychiatry | McGill University | RSC College
Patricia Pelufo Silveira is the scientific director of the Genomics and Epigenetics Pillar of the Ludmer Centre for Neuroinformatics & Mental Health, based at the Douglas Research Centre, and an associate professor at the Department of Psychiatry, Faculty of Medicine and Health Sciences at McGill University. She is a pediatrician specialized in Neonatal Follow Up and a neuroscientist.
Nathan Spreng | Department of Neurology and Neurosurgery, Faculty of Medicine and Health Sciences | McGill University | RSC College
Nathan Spreng is a Professor of Neurology and Neurosurgery in the Faculty of Medicine and Health Sciences at McGill University and the Director of the Laboratory of Brain and Cognition at the Montreal Neurological Institute. Dr. Spreng's research focuses on the organization of large-scale brain networks and how dynamic interactions among brain regions support cognitive and social functioning across the lifespan, both in normal human aging and neurodegenerative diseases.
CAN membership
Please consider renewing your membership today to become a member of our vibrant community, and to help support all our activities