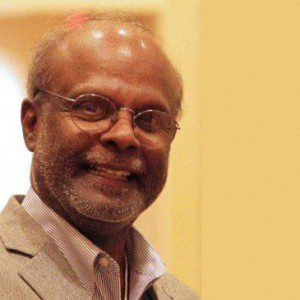 Although Dr. Samuel David is best known as a pioneer in regeneration, he is best described as a Renaissance Man. From the moment he stepped foot in Canada in 1969, he has aimed to redefine the concept of neurological injury and give us hope we can one day repair it.
Dr. David currently sits as a Professor in Neurology & Neurosurgery as well as the Department of Anatomy & Cell Biology at McGill University. He has published over 120 publications in peer-reviewed journals, reviews, and chapters in books.
Dr. David's work focuses on three areas ranging from spinal cord and peripheral nerve injury to Multiple Sclerosis and neurodegenerative diseases. In all three cases, he has gained significant insight into how these conditions arise. More importantly, he has identified possible ways to treat some of these troubles. His work has been honoured as he has received the coveted Barbara Turnbull Award for Spinal Cord Research.
Dr. David is continuing his pioneering ways by merging the branches of neuroscience and immunology in nerve injury. His most recent achievements reveal the importance of both systems in nerve damage and highlight a role for iron in worsening these conditions.
Before pursuing a PhD at the University of Manitoba, Dr. David worked in physiotherapy first in India and then in Ontario. Upon completion of his doctorate, Dr. David did postdoctoral training at McGill University, and University College London (UK). He returned to McGill where he continued his research.
Key publications:
David, S. and Aguayo, A.J. (1981). Elongation of central nervous system axons into peripheral nervous system "bridges" in the adult rat.  Science 214: 931‑933.
David, S., Bouchard, C., Tasatas, O. and Giftochristos, N. (1990). Macrophages can modify the non-permissive nature of the adult mammalian central nervous system. Neuron 5:463-469.
McKerracher, L., David, S., Jackson, D.L., Kottis, V., Dunn, R.J. and Braun, P.E. (1994) Identification of myelin-associated glycoprotein as a major myelin-derived inhibitor of neurite growth. Neuron 13:805-811.
Huang, D.W., McKerracher, L., Braun, P.E. and David, S. (1999) A therapeutic vaccine approach to stimulate axon regeneration in the adult mammalian spinal cord. Neuron 24: 639-647
Patel, B.N., Dunn, R.J. and David, S. (2000). Alternative RNA splicing generates a glycosylphosphatidyinositol-anchored form of ceruloplasmin in mammalian brain. J. Biological Chemistry 275: 4305-4312.
Kalyvas, A. and David, S. (2004) Cytosolic phospholipase A2 plays a key role in the pathogenesis of MS-like disease. Neuron 41: 323-335.
Fry, E., Ho, C. and David, S. (2007). A novel role for Nogo receptor in macrophage clearance from injured peripheral nerve. Neuron 53: 649-662.
López-Vales, R., Navarro, X., Shimizu, T., Baskakis, C., Kokotos, G., Constantinou-Kokotos, V., Stephens, D., Dennis, E.D., and David, S. (2008) Cytosolic phospholipase A2 group IVA plays an important role in Wallerian degeneration and axon regeneration in peripheral nerve Brain 131:2620-31
Jeong, S.Y, Rathore, K.I., Schulz, K., Ponka, P., Arosio, P., David, S. (2009) Dysregulation of iron homeostasis in the CNS contributes to disease progression in a mouse model of amyotrophic lateral sclerosis. J Neurosci. 29:610-9.
Ghasemlou, N., Lopez-Vales, R., Lachance, C., Thuraisingam, T., Gaestel, M., Radzioch, D. and David, S. (2010) MAPK-Activated Protein Kinase 2 Contributes to Secondary Damage After Spinal Cord Injury. Journal of Neuroscience 30:13750-9.
Schulz, K., Vulpe, CD, Harris, LZ and David, S. (2011) Iron efflux from oligodendrocytes is differentially regulated in grey and white matter. Journal of Neuroscience 31:13301-11.
KronerA,Greenhalgh AD, Zarruk JG, Passos Dos Santos R, Gaestel M, David S (2014). TNF and increased intracellular iron alter macrophage polarization to a detrimental M1 phenotype in the injured spinal cord. Neuron 83:1098-116.