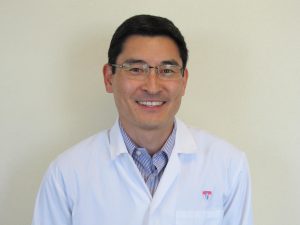 Note that there are still a few days left to submit an abstract for a poster presentation (until January 31; see details here for abstract submission). The International Brain Research Organization (IBRO) is a long-time supporter of our meeting, and importantly, provides travel awards for trainees from underrepresented groups . We are also thrilled to announce the BrightFocus Foundation as a new supporter for the 2023 meeting, who will provide diversity travel fellowships and regular travel awards (see details here for eligibility and application information for all travel awards – deadline is February 7). Supporting the participation of trainees in our meeting is always a priority, and we are very grateful to these major contributors.
New to this year, we are also thrilled to support the Canadian Neuroscience Seminars: Postdoctoral Series (CNS-PDS). This series is aimed at showcasing the outstanding research performed by our postdoctoral fellows. We would like to thank Tarek Shaker and members of the organizing committee for their major effort in establishing this important new initiative. Follow them on twitter (https://twitter.com/CNS_PDS) and stay tuned for more information!
As science advocacy is necessary step to increasing support for research in Canada, I invite you to participate in the pre-budget consultations of the Minister of Finance, the Honourable Chrystia Freeland, which is accepting submissions until February 10, 2023. This is a chance to highlight the contributions scientists in Canada make to supporting knowledge growth, health, the economy and to building an innovative society. It is important to have our voice heard to remind the government that increasing funding for science and research must be a priority.
Finally, I want to take this opportunity to thank our members who participated in our first ever in-person Parliament Hill Day, which took place last November. Seventeen members travelled to Ottawa to meet with Parliamentarians of all parties and to discuss important issues related to support for science and research. The dedication and engagement of participants from all career levels was truly inspiring. We hope to build upon this momentum to strengthen relationships between scientists and the government.
With my best wishes for the new year,
Keith Murai,President of the Canadian Association for Neuroscience