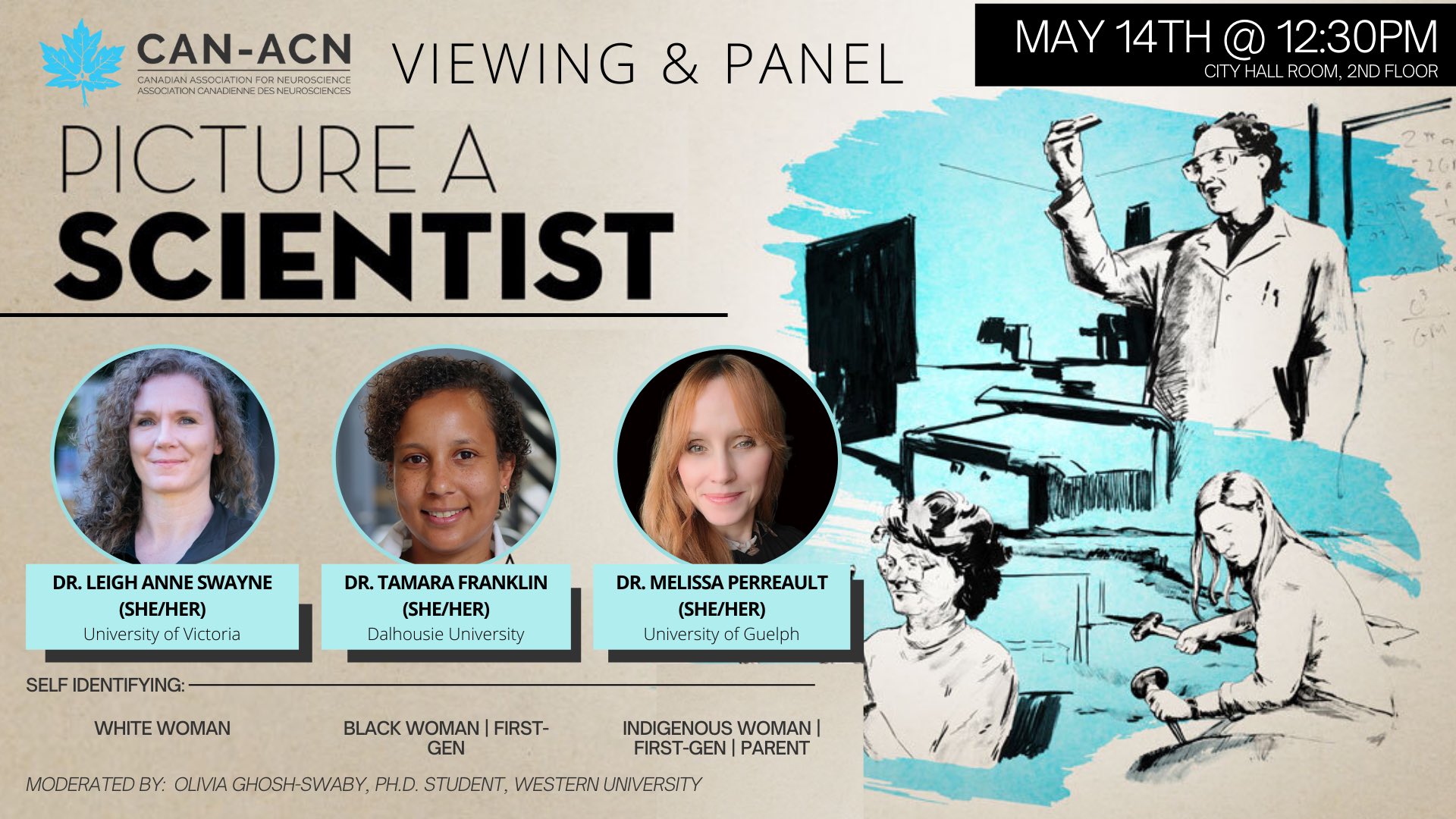 Saturday, May 14, 12:30 – 1:30 PM
This year, the CAN EDI committee invites the Canadian Neuroscience community to a panel discussion of the film "Picture a Scientist", hoping to ask the question "When you picture a neuroscientist, who do you see? The panel discussion will focus on perspective taking and discussing how to make Neuroscience more diverse, equitable, inclusive and just. The documentary will be viewable in the poster area through-out the conference, and can also be viewed on Netflix.
To ensure that the panelists for this discussion truly represent the diversity of CAN, we are soliciting suggestions from registrants for who they might want to see as discussants for this panel. Please indicate your nominees during the registration process for CAN 2022.
 About the film
An official selection at the 2020 Tribeca Film Festival, "Picture A Scientist" is a documentary that was created to bring attention to critical issues of diversity, equity, and inclusion in science and invite viewers into a deeper conversation about how to make science more inclusive.
"PICTURE A SCIENTIST chronicles the groundswell of researchers who are writing a new chapter for women scientists. Biologist Nancy Hopkins, chemist Raychelle Burks, and geologist Jane Willenbring lead viewers on a journey deep into their own experiences in the sciences… Along the way, from cramped laboratories to spectacular field stations, we encounter scientific luminaries – including social scientists, neuroscientists, and psychologists – who provide new perspectives on how to make science itself more diverse, equitable, and open to all." https://www.pictureascientist.com/