Message from the President
Let's stay connected – distantly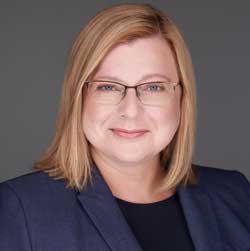 While most scientific meetings have been cancelled in the coming months due to the COVID-19 pandemic, including the much anticipated 2020 CAN meeting, it is important for us as a community to stay connected and engaged. The Canadian Association for Neuroscience (CAN) continues to work for you to promote and advocate for neuroscience research in Canada.  We are currently working on initiatives to keep our community connected and engaged in these unusual times, and adapt to what is the new normal. Cancelling the CAN meeting was a difficult decision to make, but it was necessary to ensure the safety and well-being of our members. After over two months of distancing, it is becoming increasingly obvious that our collective well-being also depends on staying connected even if we cannot physically meet.
One of first events we will invite you participate in is the CAN Young Investigator lecture, which will be presented online (exact date and time to be announced).  This year's winner, Dr. Mihaela Iordanova, at Concordia University, is a truly inspiring young investigator, whose work on understanding how learning is implemented in the brain has made her a leader in her field of research.  We are proud to showcase this innovative researcher and to promote her discoveries. I offer my congratulations to Dr. Iordanova, but also to all the other impressive young neuroscientists who were nominated for this award.  This new generation of young neuroscientists is an impressive group.
We are also pleased to have worked with CIHR's Institute for Neurocience, Mental Health and Addiction to bring back the much appreciated CIHR-INMHA Brain Star awards.  CAN organised the submission and peer-review process of the Brain Star award applications for the 2019 competition. CIHR is currently reaching out to the winners, and we are looking forward to announcing the winners. The quality of the applications received was very high, and we look forward to featuring the winners on our website and social media accounts.
Every year, election of new members to the CAN board and executive committee allows our organisation to gain new perspectives and strong voices to support neuroscience research in Canada. I am happy to announce the election period will open May 18 for the next CAN President, Treasurer and Board members.  We have a slate of excellent candidates, and want to thank our members who submitted their nominations, and also the candidates for their enthusiasm and engagement. All regular members in good standing will receive an invitation to vote in the coming days. If you have not yet renewed your membership, I invite you to do so.  Your support is important to us.
Science advocacy is more important than ever
The COVID-19 pandemic affects all of us at various levels, and also highlights the importance of scientific research to address the challenges that we face today.  Scientific research is one of the key elements that will provide solutions to this global crisis: from the identification of treatments for COVID-19, to the development of a vaccine and other protective measures, to understanding how the disease spreads, and to finding ways to mitigate the long term effects of the pandemic on our lives, research can inform every step of our response to this challenge and to future public health challenges.
In addition, challenges such as neurological disorders, which remain the leading cause of disability and second leading cause of death worldwide, continue to require sustained research efforts to improve the lives of Canadians.
While this is obvious to us as scientists, it is important that we continue to inform the public and elected officials of the crucial role science has in preparing us to address all challenges.  While targeted investments in COVID-19 research help address some of the most current issues, it is important to make sure the importance of basic research is not forgotten, and that investments in broad reaching and long-term, investigator-initiated research is increased.
Katalin Toth, President of the Canadian Association for Neuroscience
Advocacy news
CAN Parliament Hill Day – Postponed
Our advocacy team worked hard to organise the first ever CAN Hill Day, which was planned for March 31st, 2020. The global COVID-19 pandemic was declared only a few weeks before, and we therefore had to postpone the event for a few months. Though the event has yet to take place, we have learned a lot in the process of organizing this event, and look forward to this opportunity to promote basic research funding in Ottawa.
The most important message we aim to bring to Ottawa is the importance of increased funding for basic research in Canada. Investments in basic research contribute to our understanding of complex problems and are the key to solving the challenges of the current COVID-19 pandemic, and of the health, environment and technological challenges of the future.
Advocating for increases in science and health research funding is more important now than ever, and we are energized to know we can count on a highly motivated and engaged team of neuroadvocates. We received a large number of applications to participate in our Hill Day, and choosing the few that would come with us to Ottawa was a difficult task. We are proud of the diverse and representative group we have assembled, and look forward to finally having the opportunity to bring them to Ottawa to tell their stories and to show first-hand the value of basic research for all Canadians.
CAN participation in SfN's Hill Day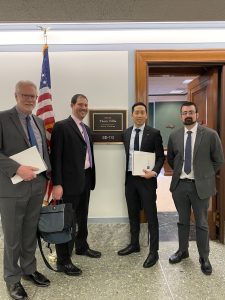 CAN was invited by SfN to participate once again in SfN's Hill Day, on Capitol Hill in Washington DC on March 5, 2020.  CAN Vice-President Charles Bourque and CAN Past-President and current member of SfN's GPA committee Jaideep Bains were present for this important event. Each was paired with a group of neuroadvocates from different states and to meet with elected officials and their staff to advocate for more funding for NIH and NSF. It was an opportunity to network with fellow neuroadvocates, to learn from our colleagues at SfN effective advocacy strategy.
"Support for the National Institutes of Health (NIH) on Capitol Hill is bipartisan and strong.  Republican and Democrats equally recognize the importance of investing in health research – this is truly inspiring. We have work to do in Canada to increase the support for our NIH equivalent, CIHR, but the example of the our US colleagues shows us how to do this, and the importance of being mobilized towards this goal."

-Charles Bourque
Jaideep Bains on Capitol Hill – photo  credit: SfN

"Visiting US senators and representatives during Capitol Hill Day was a great experience. It confirmed that face-to-face contact and open discussion can have a real impact on the support elected officials have for science, and help build lasting relationships between scientists and politicians."

-Jaideep Bains
We wish to thank Charles Bourque and Jaideep Bains for representing CAN at Hill Day.
The support CAN receives from SfN, both in terms of in-kind training and exchange, and funds for advocacy in Canada that we receive through our Memorandum of Understanding with SfN are of critical importance to allow us to pursue our advocacy goals in Canada.
Call for nominations – CAN Advocacy & Outreach Awards
The Canadian Association for Neuroscience is proud to announce the fourth annual contest for CAN Outreach & Advocacy Awards.  The awards recognize the important work trainees do to promote neuroscience research to the general public
We are looking for the best neuroscience advocacy initiatives in Canada!
A 1,000 $ prize is available for the
best initiative promoting neuroscience to the public (group or individual)
The winner(s) will receive be featured on the CAN website.
Please send us a brief description of your program before June 1st, 2020.
advocacy@can-acn.org
CAN publishes in a Toronto Star insert on Brain Health
CAN President Katalin Toth was featured in a campaign on Brain Health which was published in The Star on March 13, 2020.
Read the article on thestar.com: Brain health is a priority for all Canadians
Congratulations to Mihaela Iordanova winner of the 2020 CAN Young Investigator Award
The Canadian Association for Neuroscience is very proud to announce that Dr. Mihaela Iordanova, from Concordia University, is the winner of the 2020 CAN Young Investigator Award.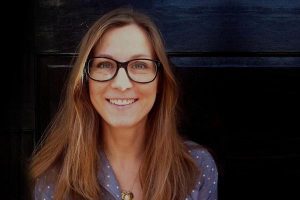 Dr. Mihaela Iordanova's research (https://iordanovalab.org/) combines sophisticated behavioral models with the latest neuroscience techniques to understand how learning is implemented in the brain. Her work focuses on studying how the brain establishes associative relationships between events in the environment, how it updates prior knowledge with new information, and how it can make novel inferences about the world based on its current knowledge. To answer these questions, her team uses reinforcement learning and formal associative theory in conjunction with real-time neuronal recording and causal techniques.
Dr Iordanova's research has implications for learning and memory disorders as well as the management of addiction and anxiety, conditions that can be treated clinically by behavior modifying therapies.
Read more on Mihaela Iordanova's YIA profile page
New CAN/CIHR-INMHA partnership for Brainstar Awards
The Canadian Association for Neuroscience is pleased to participate in the return of the much appreciated CAN-CIHR-INMHA Brain Star awards, which highlight the top 15 publication by trainees in Canada in one calendar year.  Through a memorandum of understanding with INMHA, CAN has become the manager of this important competition. We received over 80 applications for the 2019 competition, and our Brain Star review team, chaired by CAN Past President Jaideep Bains, ensured each application was peer-reviewed in a fair and timely manner.
We wish to thank our reviewers for their hard work, and look forward to announcing the winners very soon.
Upcoming elections
We are very excited to be launching the Spring 2020 elections, and very proud to present the list of candidates in the election.  Each of these candidates has unique qualifications and expertise that will enrich our board and executive committee.
Candidates for the executive committee are
We have seven candidates for membership in the CAN Board of Directors
Read all the candidates profiles here: https://can-acn.org/2020-candidates/
All regular members in good standing will receive instructions on how to vote.
To vote please make sure to become a member or renew your membership today!
#Neurojobs
Employment and funding opportunities are posted on the CAN website on a regular basis.  Visit the Neurojobs webpage to see the latest advertisements by category: https://can-acn.org/neuro-jobs/
Posting advertisements is free for our members – Submit an ad today