Candidate for CAN Vice-President (1)
Dr. Keith Murai – McGill University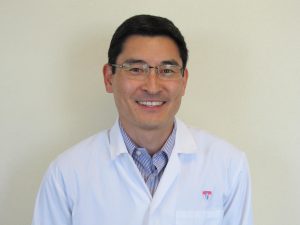 Keith Murai is the Director of the Centre for Research in Neuroscience at McGill University, Leader of the Brain Repair and Integrative Neuroscience (BRaIN) Program at the Research Institute of the McGill University Health Centre, and Professor in the Department of Neurology & Neurosurgery at McGill University. He is an Associate (handling) Editor at Frontiers in Cellular Neuroscience, Section Editor in Development and Plasticity at the Neuroscience Insights, and a Member of the editorial board at Developmental Neurobiology. He has been an author on studies published in journals such as the Journal of Neuroscience, PNAS, Journal of Cell Biology, Nature Neuroscience, Current Biology, Neuron, Cell, and Science. He was Treasurer of CAN during a critical phase of its development (2009-13) and helped build its annual meeting framework and grow the association to >1000 members.
For 22 years, his research has focused on neuron-glial cell interactions in the brain and developmental and synaptic plasticity. His lab has held uninterrupted operating support and he has given over 60 talks in Canada and abroad. His research has two main areas of focus: (1) Understanding how neurons and glial cells cooperate to regulate brain development and homeostasis, and (2) Discovering mechanism that regulate the plasticity of synapses that underlie memory formation, neurodevelopmental disorders, and neurodegenerative diseases. His research uses advanced approaches including neuronal/astrocyte-specific and time-controlled gene deletion in mice, manipulations including in utero electroporation (IUE) and viral gene delivery, confocal/2-photon imaging, and behavioral analysis. It also incorporates human post-mortem tissue analysis (Alzheimer's disease and Down syndrome) and human induced pluripotent stem cell (hiPSC) technologies (Down syndrome) to advance the understanding of neuronal and astrocytic alterations in brain disorders and diseases. These approaches are complemented with cellular and tissue mRNA profiling and bioinformatics methods to understand how specific genetic manipulations impact the molecular features of neurons and astrocytes in the brain.
Through Canadian and international collaborations, his research and leadership skills are ensuring a network of expertise to facilitate neuroscience research and create an enriched, exciting research environment that helps translate scientific discoveries into new levels of understanding of brain disorders and diseases.
View Keith Murai's CV
---
Candidate for CAN Treasurer (1)
Dr. Lu-Yang Wang –SickKids Research Institute & University of Toronto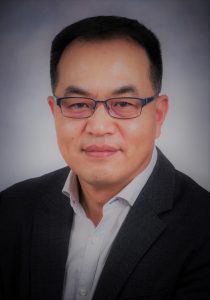 Dr. Lu-Yang Wang is a Senior Scientist at the SickKids Research Institute where he also served as the Program Head for Neurosciences and Mental Health. He is a Full Professor and Vice-Chair in the Department of Physiology at the University of Toronto. Dr. Wang holds a Tier 1 Canada Research Chair and runs a highly successful research program using elegant electrophysiological recordings and multi-photon imaging to analyze synaptic release properties in development, health and disease. Dr. Wang takes science training very much to heart, and is known for being particularly supportive to junior scientists across Canada and to trainees at the University of Toronto where he was the Director of the BRAIN platform at U of T for many years and currently chairs the Postgraduate Education and Training Committee for Physiology. Dr. Wang has a long-standing relationship with CAN and the Canadian neuroscience community.  He was a member of the CAN board of Directors from 2004-2007, when he helped organize the inaugural CAN Annual Meeting Toronto in 2007.  He is currently a member of SFN Program Committee and serves as Associate Editor for The Journal of Neuroscience.  He will be an invaluable addition to the CAN executive team.
---
Board of Directors candidates (7 candidates – 2 positions open)
---
Dr. Timothy Kennedy – McGill University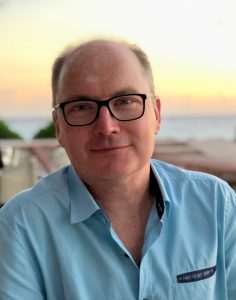 Dr. Timothy Kennedy is a Full Professor in the Departments of Neurology & Neurosurgery and Anatomy & Cell Biology at McGill University. He directs a world renowned research program at the Montreal Neurological Institute-Hospital focused on neurodevelopment, plasticity, and age-related neurodegenerative diseases. Dr. Kennedy is one of the founding members of the McGill interdisciplinary Neuroengineering Program, which brings together teams of neuroscientists with natural scientists, including chemists, physicists and engineers, to develop novel tools to solve fundamental challenges in neuroscience with potential therapeutic applications for brain repair.
Dr. Kennedy leads a highly collaborative team and has published groundbreaking studies over the course of his career, amounting to over 12,000 citations and an h-index of 55. He is an experienced communicator who can explain science to a lay audience with clarity and enthusiasm. Dr. Kennedy brings a broad vision of the neuroscience research landscape in Canada and abroad as well as considerable expertise in networking and collaborative initiatives.
---
Dr. Valérie Mongrain – Université de Montréal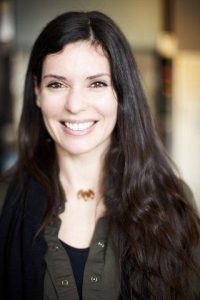 Dr. Valérie Mongrain is a Professor at the Department of Neuroscience of the Université de Montréal. She has developed a unique research niche about the roles of cell adhesion molecules of the central nervous system in the regulation of sleep and circadian rhythms. She also has research interests in the molecular relationships between neurological/psychiatric conditions and sleep disturbances. She holds the Canada Research Chair in Sleep Molecular Physiology and has been continuously funded by major funding agencies, including NSERC and CIHR. She has published numerous articles in top journals featuring neuroscience as well as in the most reputable journals in the fields of chronobiology and sleep.
Dr. Mongrain made significant contributions to several professional societies as an active member. In particular, she played an instrumental role in the establishment of the Canadian Society for Chronobiology in 2012, for which she acted as the secretary from 2012 to 2017. Also, she has been the Chair of the award Committee for the Society for Research on Biological Rhythms (2012-2014) and contributed as a member of program committees for many associations (e.g., Canadian Sleep Society, Sleep Research Society). She has been regularly involved in the Canadian neuroscience community. For instance, she has organised and chaired three symposia for the Canadian Neuroscience Meeting and is systematically encouraging her trainees to attend the meeting. She also contributed to the advocacy for neuroscience as she was selected by CAN in 2019 to participate in the Parliament Hill Day of 2020. She is a very dynamic and engaged scientist who is well appreciated by colleagues in her department, a passionate mentor who cares for her students, and a great team player, putting all required efforts and time to the tasks she undertakes. She is involved in a number of strategic initiatives in her department of affiliation (e.g. organisation of the scientific day of the Department) and in the neuroscience community of the Université de Montréal (e.g., member of the scientific committee of the newly created CIRCA research center of the campus).
Finally, Dr. Mongrain is a great communicator and a well-appreciated teacher, who has the passion to use her expertise and communication skills to reach out to the public. She has extensive experience in science popularization, contributing numerous times to radio and TV shows as well as interviews in the written press. Her skillsets and motivation will definitely serve CAN in the best way in the position of board member.
---
Dr. Prager-Khoutorsky – McGill University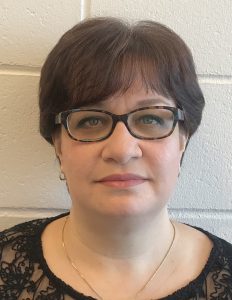 Dr. Prager-Khoutorsky is an Assistant Professor (tenure track) in the Department of Physiology at McGill University. Her research aims to understand integrative mechanisms by which the brain regulates basic functions of the body, such as hunger, thirst, and hormonal levels. The area of the brain involved in this control is the hypothalamus, which coordinates the neuroendocrine system, cardiovascular system, energy metabolism, fluid homeostasis, and sleep.
Dr. Prager-Khoutorsky would make an excellent addition to the Board for several reasons. First, she has leadership experience, having organized and chaired symposia, has established a women-in-science peer mentoring group since joining McGill as a PI, and contributes to her community in several other meaningful ways. Second, she is a highly successful scientist, having received Young Investigator awards, and is already funded by CIHR, Heart & Stroke, NSERC, and other funding sources. Third she is already well- integrated in the Canadian neuroscience community, as documented by her membership of the NSB evaluation panel for CIHR. She is unafraid to stand up for what she believes and is an effective communicator. She would give the Board the necessary breadth as a junior PI, that allows the Board to represent the Canadian neuroscience community.
View Masha Prager-Khoutorsky's CV
http://masha-prager-khoutorsky.lab.mcgill.ca/
---
Dr. Aparna Suvrathan – McGill University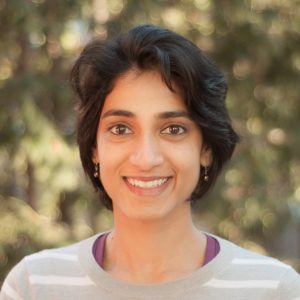 Dr. Aparna Suvrathan is an outstanding new faculty member (Assistant Professor, tenure-track) who arrived at McGill University on January 1, 2018 following her postdoctoral training at Stanford University. Dr. Suvrathan's academic appointment is in the Department of Neurology & Neurosurgery with cross appointment in the Department of Pediatrics, and her laboratory is part of McGill's Centre for Research in Neuroscience, a world-renowned transdisciplinary neuroscience research centre. Aparna is an exceptional scientist, wonderful teacher, and dedicated mentor to trainees, and thus would be a valuable addition to the CAN Board of Directors. She oversees an exciting research program focused on neural circuit plasticity and the understanding of neural circuit dysfunction in neurodevelopmental disorders including Fragile X syndrome. Dr. Suvrathan is highly recognized for her discoveries related to synaptic plasticity learning rules and has been invited to give numerous presentations on her research in Canada and abroad. Consistent with these recognitions, she has already received several awards since joining McGill University. Furthermore, Dr. Suvrathan was selected to be 1 of 2 North American representatives to the Young International Brain Research Organization Committee, and thus is aware of scientific and training challenges facing the global research community. She is an insightful person with extraordinary communication skills and makes thoughtful decisions while respecting the ideas of others. She will be a dedicated, energetic member of the Board of Directors and will make significant contributions to the future prosperity of CAN. Dr. Suvrathan is truly an inspiring colleague in every way.
---
Dr. Leigh Anne Swayne – University of Victoria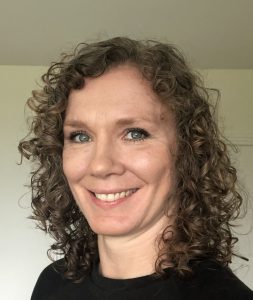 Based on a formidable foundation of strong leadership skills and a diverse, international training background, Dr. Leigh Anne Swayne has established a vibrant, diverse, and productive neurobiology research lab focused on the molecular basis of the development of neuronal connections. Her primary appointment is that of Associate Professor in the Division of Medical Sciences at University of Victoria (UVic). She is also and has an affiliate appointment in Cellular and Physiological Sciences at the University of British Columbia (UBC) and is an active member of the Djavad Mowafaghian Centre for Brain Health (DMCBH). Given her interests and accomplishments, as outlined below, she would make excellent contributions to the leadership of CAN-ACN as a board member.
Dr. Swayne received her PhD from the University of Calgary (Calgary, Canada) and postdoctoral training at L'Institut de Génomique Fonctionnelle – Centre national de la recherche scientifique (Montpellier, France) and the University of Ottawa (Ottawa, Canada). Dr. Swayne's team studies the fundamental mechanisms of cellular development in the brain and heart. Her group is particularly interested in the role(s) of ion channel proteins (large regulated 'doorways' enabling ion and metabolite flux across cellular membranes) and their signaling networks. The primary focus of her research centres on pannexin channel proteins, including their role(s) in neuronal development and the mechanisms that govern their localization within cells. The outcomes of this work have important implications for neurodevelopmental disorders, as well as other diseases and disorders involving pannexins within and outside the nervous system. Additionally, part of her team is investigating the role(s) of an ion channel anchoring protein, called ankyrin-B, in heart and brain development in collaboration with Dr. Laura Arbour's group at the University of British Columbia. Dr. Swayne's research is currently supported by operating grants from the Canadian Institutes of Health Research and the Natural Sciences and Engineering Research Council of Canada.
Dr. Swayne has held several international and national level leadership positions in the greater scientific community and has also made important contributions to the research community at UVic. For example, she organized and co-chaired the 2019 International Gap Junctions Conference held in Victoria, BC and served on the Scientific Committee for the 2020 CAN-ACN meeting (which developed a program but was cancelled due to COVID-19). Dr. Swayne has been Scientific Officer in the CIHR Project Grant Cell Physiology panel and Chair of the MSFHR Scholar Award Biomedical Panel for the past two years. Leigh Anne has been a long-term member of several important UVic committees, including the Institutional Research Review Committee (IRRC) and has been especially active in the UVic Advisory Committee on Equity and Diversity. Leigh Anne also recently spearheaded the formation of an Equity, Diversity and Inclusion committee within her home department (which she also Chairs) and is an engaged proponent of EDI both on campus and in the twittersphere.
Dr. Swayne has developed a strong mentorship record of successful postdoctoral fellows, graduate students and undergraduate trainees who have been awarded several prestigious national awards and fellowships. In line with her commitment to science communication and community engagement, Dr. Swayne founded and runs, with her trainees, the Victoria Chapter of the Canadian National CIHR Brain Bee, a neuroscience trivia contest for high school students. Finally, she is also an on-going contributor to the UVic Speaker's Bureau program, through which she has been invited to give lay research seminars on Neuroscience and brain health to various community groups on Vancouver Island
Website: https://www.uvic.ca/medsci/people/faculty/swayneleigh-anne.php
Twitter: @dr_swayne
---
Dr. Ian Winship, University of Alberta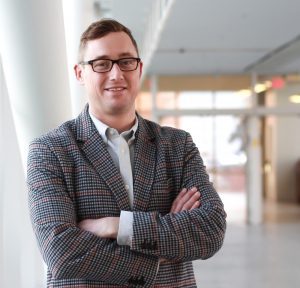 Dr. Ian Winship's nomination is based on his national and international standing in the scientific community, and his leadership contributions at the University of Alberta. Dr. Winship has held several leadership positions and administrative responsibilities. He has been Director of the Neurochemical Research Unit in the Department of Psychiatry since 2014, providing strategic leadership to diverse research groups performing research in clinical and community psychiatry, clinical translational research in mental health, and preclinical research investigating the neurobiology of brain disorders. Since September 2019, he has served as the Deputy Director of the Neuroscience and Mental Health Institute at the University of Alberta. This multi-faculty institute is home to over 150 neuroscience and mental health researchers, and over 300 trainees, and is the research engine and leading educational program for neuroscience and mental health at the university. As Deputy Director and Chair of the institute Steering Committee, he has led initiatives including a complete restructuring of institute governance, advancement campaigns to further fundraising efforts, and development of a new strategic plan for the institute. Moreover, as Chair of the Education Committee and a member of the Steering Committee for Campus Alberta Neuroscience, he was worked with leaders of the other major Alberta neuroscience research institutions to build a strong pan-Alberta approach to neuroscience research. He has also served on the CAN Scientific Program Committee for the Annual General Meeting since 2016, and has been a member of scientific review committees for the Canadian Institutes of Health Research, Heart and Stroke Foundation of Canada, and Brain Canada Foundation. 

Dr. Winship 's scientific achievements highlight a productive research program with multiple well supported avenues of investigation. His publication record includes translational research on the role of the cerebral collateral  circulation in stroke progression and collateral therapeutics as a target for treating acute ischemic stroke; research on the role of growth inhibitory signaling in the extracellular matrix in regulating behavioural recovery after stroke; and studies on the role of the extracellular matrix and its dysfunction in cognitive impairment associated with schizophrenia. His work utilizes technologies at the forefront of neuroscience, including advanced regional and cellular imaging, optogenetics, and behavioural neuroscience to generate high quality research outputs. Moreover, his work has translatable implications, with a focus on well tolerated approaches to improving collateral blood flow during stroke and interventions to improve the efficacy of existing rehabilitation protocols for stroke recovery. He publishes in quality journals including the Journal of Neuroscience, Journal of Cerebral Blood Flow and Metabolism, Translational Stroke Research, Nature Neuroscience, and Nature Medicine.
---
Dr. Andrew Pruszynski – Western University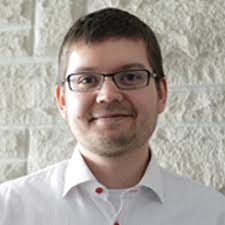 Dr. Pruszynski is an Associate Professor in the Robarts Research Institute at Western University. He has distinguished himself as an outstanding scientist, having published a number of outstanding papers in the field of motor control. This includes a number of papers in the top neuroscience journals. He holds a CRC Tier 2 Chair which recognizes emerging researchers. As a testament to his reputation as an emerging leader in his field, he co-organized a meeting at the HHMI Janelia Research Campus and was recently invited to serve as a Reviewing Editor for eLife.
In addition to his scientific accomplishments, Dr. Pruszynski is a very engaged member of the science community. He was co-founder and committee member of the National Association for Canadian Early Career Researchers. This group provided an important and unified voice for early career investigators during a very difficult research funding climate. He served as an elected Board Member for the Neural Control of Movement. He is also a member of the Society for Neuroscience Program Committee where he serves as Vice-chair of the 'Theme E Subcommittee'.
Dr. Pruszynski brings valuable experience, a sharp intellect and a fresh perspective to the Board.