Candidates for CAN Vice-President (2)
Vote for one (1)
---
Dr. Adriana Di Polo – Université de Montréal
Dr. Di Polo is a Full Professor in the Department of Neuroscience at the University of Montreal and currently holds a Canada Research Chair (Tier 1). She earned a B.Sc. in Biology from the Universidad Central de Venezuela (Caracas), and a Ph.D. in Physiology from the University of California (Los Angeles). Dr. Di Polo pursued postdoctoral training at the Centre for Research in Neuroscience, McGill University. Since joining the faculty at the University of Montreal in 2000, she has been studying mechanisms of neuronal and vascular dysfunction in optic neuropathies with a focus on glaucoma. Dr. Di Polo has a stellar track-record of research productivity and scientific achievement. Her research has been published in outstanding journals, and her research has held uninterrupted support from agencies including CIHR, NIH, U.S. Dept. of Defense, and various industry partners.
Dr. Di Polo's nomination as Vice President of the Canadian Association for Neuroscience (CAN) is based on her: i) outstanding track record and international recognition as a scientist in the field of neuroscience, ii) demonstrated leadership abilities at the provincial, national, and international level, and iii) dedication to the growth and success of CAN. Dr. Di Polo has been an avid supporter of CAN since its inception in 2007 and has contributed in many ways. She served as a member of the CAN Board of Directors (2011- 2014), where she played a major role helping to identify and solidify the key priorities of CAN. More recently, she was served as local Chair for the 2020 CAN meeting in Montreal and participated in the organization of activities for this event (cancelled due to Covid-19).
Dr. Di Polo has held numerous leadership positions throughout her career. She is the Director of the Vision Research Network (Retina and Posterior Segment) at the Fonds de la recherche Québec – Santé (FRQS). She has a long-standing leadership role in the CIHR peer-review process holding roles as a peer review committee member (2006-2009), selection committee member for postdoctoral fellowships (2013-2015), peer review Scientific Officer (2009-2011, 2017-2018), and Chair (CIHR Project Scheme 2016, NSA 2019- present). Her international leadership experience is also extensive, with membership and co-chair roles on many scientific advisory and evaluation panels for the Board of Scientific Councillors at the NIH, NIH Study Section (Biology of Vision), Bright Focus Foundation/National Glaucoma Research, International Society for Eye Research, and the NIH's Audacious Goals Initiative (NIH).
Dr. Di Polo has a long track-record as a successful and well-respected scientist, she is deeply committee to teaching and training, and has an impressive record of community service. She has the leadership qualities for the role as Vice-President and successfully lead CAN in the next years.
---
Dr. Deborah Kurrasch – University of Calgary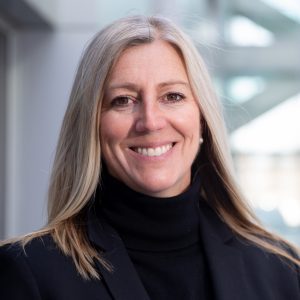 Dr. Deborah Kurrasch is a Professor in the Department of Medical Genetics in the Cumming School of Medicine. Since her recruitment in 2009, Dr. Kurrasch has shown exceptional research accomplishments, impactful teaching, and strong leadership skills at local, national and international levels.
Dr. Kurrasch has developed an internationally recognized research program that brings together diverse fields such as developmental neuroscience, endocrinology, environmental toxicology, and precision medicine experimental therapeutics. Specifically, Dr. Kurrasch's research focuses on the neuroendocrine hypothalamus that integrates a multifaceted set of input signals and transmits them to discrete collections of specialized neurons that regulate physiology. The quality of Dr. Kurrasch's research publications is demonstrated by their appearance in high impact and top specialty journals such as Annual Review of Physiology, Science Advances, Brain, Developmental Cell, Proceedings National Academy of Science, Cell Reports, Brain, Behavior, and Immunity, Journal of Neuroscience, among others.
Research from bench to commercialization
Dr. Kurrasch is passionate about exploring the practical applications of her bench research. Dr. Kurrasch, in collaboration with Dr. Jong Rho created a novel screening platform with the goal of uncovering new druggable targets to reinvigorate stalled CNS drug discovery programs. With an initial grant from Brain Canada in 2015 ($2.9M), Dr Kurrasch's lab developed technology to measure improvements in disease burden in a pathway agnostic manner. To commercialize this intellectual property, Drs Kurrasch and Rho co-founded Path Therapeutics, an early-stage startup with Dr. Kurrasch as Interim CEO/CSO. Their lead program is for the treatment of refractory pediatric epilepsies. Today, Path Therapeutics has raised an additional $4.4M. For her translational activities, Dr. Kurrasch was awarded a Peak Scholar in Entrepreneurship, Innovation & Knowledge Engagement.
Leadership, service and educational impact
Dr. Kurrasch is outstanding in her dedication to the neuroscience, genetic and developmental biology communities in Calgary, nationally and internationally. As a testament to her leadership skills, Dr. Kurrasch sits on Executive committees for each research institute with which she is involved. Internationally, she sits on the Executive Council for the Pan-American Neuroendocrine Society (PANS) and on the planning committee for PANS2021, in addition to serving as Program Chair for the PANS2019 conference. Dr Kurrasch also sat on other conference committes over the years.
Dr. Kurrasch is a dedicated educator, demonstrating leadership in the delivery of education within the local graduate programs as well as internationally. Dr. Kurrasch is an interactive and creative mentor, and she has won several awards recognizing her excellence in supervision. Of note, Dr. Kurrasch was nominated by her trainees for these awards. Dr. Kurrasch is also the formal faculty advisor to three new recruits and informally, she mentors a dozen young PIs. These mentoring efforts led to an invitation to serve as the co-chair for the Leadership Development Advisory Group for the Endocrine Society.
Dr Kurrasch is an active grant reviewer for Canadian (CIHR, NSERC, CRC, NFRF) and international (UK, France, USA, Netherlands) agencies. She also serves on the Editorial Board for many journals
In summary, Dr. Kurrasch demonstrates outstanding research and leadership activities. Her contributions to education and service to the UCalgary community and beyond are exemplary. Based on the innovativeness and breadth of her research program, the impact of her commercialization efforts, her dedication to education and mentoring, and her substantial service to the university and international community, Dr. Kurrasch is uniquely qualified to act as VP of CAN.
---
Candidate for CAN Secretary (1)
One candidate, for approval
---
Dr. Leigh Anne Swayne – University of Victoria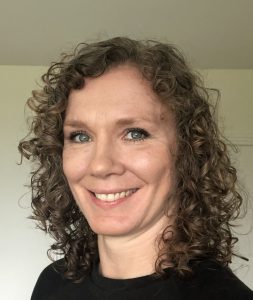 Dr. Swayne is currently a member of the CAN Board of Directors – Based on her high level of commitment and engagement with the association and the neuroscience committee, she would make excellent contributions to the CAN Executive Committee, as Secretary.
Dr. Swayne is a stellar researcher who has established a diverse and productive neurobiology research lab focused on the molecular basis of the development of neuronal connections. She is an Associate Professor at University of Victoria (UVic), also has an affiliate appointment in Cellular and Physiological Sciences at the University of British Columbia (UBC) and is an active member of the Djavad Mowafaghian Centre for Brain Health (DMCBH). Dr. Swayne's research uses high resolution (and super resolution) microscopy, biochemistry, cell biology, and proteomics to bridge critical knowledge gaps in the understanding of the regulation and roles of channel proteins in the health and disease of the nervous system. Her research is published in high quality journals and has been supported by operating grants from the CIHR, NSERC, the Scottish Rite Foundation of Canada, and the Canadian Partnership for Stroke Recovery as well as an MSFHR Scholar Award (2014-2019).
Dr. Swayne is an example of engaged neuroscientist. She has held many international and national level leadership positions in the greater scientific community.  For example, she organized and co-chaired the 2019 International Gap Junctions Conference held in Victoria, BC and serves on the Scientific Program Committee for the CAN-ACN meeting. She is involved in science advocacy, as an active participant in the 2020 CAN virtual Hill Day, which took place in November 2020. She is also an engaged proponent of Equity Diversity and Inclusion and recently spearheaded the formation of an EDI committee at her home department, which she chairs. At the institutional level, Dr Swayne has been a long-term member of several important UVic committees, including the Institutional Research Review Committee (IRRC) which supports the strategic selection and development of institutional competitions and the UVic Advisory Committee on Equity and Diversity.
In line with her strong commitment to science communication and community engagement, Leigh Anne founded and runs, with her trainees, the Victoria Chapter of the Canadian National CIHR Brain Bee, a neuroscience trivia contest for high school students. Finally, she is also an on-going contributor to the UVic Speaker's Bureau program, through which she has been invited to give lay research seminars on Neuroscience and brain health to various community groups on Vancouver Island. Dr. Swayne also uses social media to promote science, science communication and equity diversity and inclusion in science more widely.
Dr. Swayne is uniquely qualified to hold the position of Secretary of the Canadian Association for Neuroscience.
Website: https://www.uvic.ca/medsci/people/faculty/swayneleigh-anne.php
Twitter: @dr_swayne
---
Board of Directors candidates (4 candidates)
Please vote for three of four candidates:
---
Dr. Tamara Franklin – Dalhousie University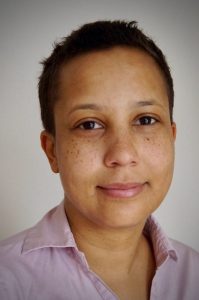 Dr. Franklin is an Associate Professor at Dalhousie University and an internationally recognized leader in the neurobiology of social behaviours. She has made important discoveries related to the neurocircuitry of social defeat, and the expression of social deficits in Alzheimer's disease mouse models. Dr. Franklin is passionate about advancing the Canadian Neuroscience community by developing policies that encourage equity, diversity and inclusion (EDI) in research. She has served on the EDI sub-committee at CAN since its inception in 2018, and additionally plays an active role in EDI committees at both the Departmental and Faculty level at Dalhousie University. Since starting a faculty position in 2015, Dr. Franklin has been a strong supporter of Black students and has been a professional mentor for the Dalhousie Black Student Advising Centre. She also serves as Treasurer for the Dalhousie Black Faculty and Staff Caucus which advocates for the wellbeing of Black members of the Dalhousie community, and she is an active member of the newly formed Canadian Black Scientists Network. In addition to her EDI work, Dr. Franklin supports open and freely available science communication and is a council member for the Nova Scotia Institute of Science, which organizes a series of public lectures each year.
---
Dr. Ian Winship – University of Alberta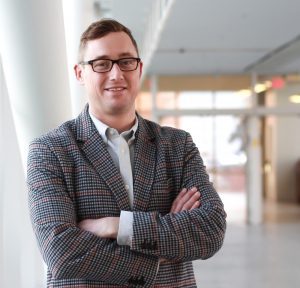 Dr. Ian Winship's nomination is based on Ian's national and international standing in the scientific community, and his leadership contributions at the University of Alberta.
Dr. Winship has held a number of leadership positions and administrative responsibilities. He has been Director of the Neurochemical Research Unit in the Department of Psychiatry since 2014, where he leads strategic planning for 17 groups performing research in clinical and community psychiatry, clinical translational research in mental health, and preclinical research investigating the neurobiology of brain disorders. Since September 2019, he has served as the Deputy Director of the Neuroscience and Mental Health Institute at the University of Alberta. This multi-faculty institute is home to over 150 neuroscience and mental health researchers, and over 300 trainees, and is the research engine and leading educational program for neuroscience and mental health at the university. As Deputy Director and Chair of the institute Steering Committee, he has led a complete restructuring of institute governance, led advancement campaigns to further fundraising efforts, and has developed a new strategic plan for the institute. Moreover, as Chair of the Education Committee and a member of the Steering Committee for Campus Alberta Neuroscience, he was worked with leaders of the other major Alberta neuroscience research institutions to build a strong pan-Alberta approach to neuroscience research. He has also served on the CAN Scientific Program Committee for the Annual General Meeting since 2016, and has been a member of scientific review committees for the Canadian Institutes of Health Research, Heart and Stroke Foundation of Canada, and Brain Canada Foundation.
Dr. Winship's scientific achievements highlight a productive research program with multiple well supported avenues of investigation. His publication record includes translational research on the role of the cerebral collateral circulation in stroke progression and collateral therapeutics as a target for treating acute ischemic stroke; research on the role of growth inhibitory signaling in the extracellular matrix in regulating behavioural recovery after stroke; and studies on the role of the extracellular matrix and its dysfunction in cognitive impairment associated with schizophrenia. His work utilizes technologies at the forefront of neuroscience, including advanced regional and cellular imaging, optogenetics, and behavioural neuroscience to generate high quality research outputs. Moreover, his work has translatable implications, with a focus on well tolerated approaches to improving collateral blood flow during stroke and interventions to improve the efficacy of existing rehabilitation protocols for stroke recovery. He publishes in quality journals including the Journal of Neuroscience, Journal of Cerebral Blood Flow and Metabolism, Translational Stroke Research, Nature Neuroscience, and Nature Medicine.
---
Dr. Stephen Lomber – McGill University

Stephen G. Lomber, Ph.D. is a Professor of Physiology at McGill University where he holds the Canada Research Chair in Brain Plasticity and Development.  Dr. Lomber received degrees in Neurobiology from the University of Rochester (B.Sc.) and the Boston University School of Medicine (Ph.D.).  Dr. Lomber's lab (www.cerebralsystems.ca) uses an integrated approach of psychophysics, electrophysiological recording, neuroanatomical techniques, and functional imaging to examine processing in the auditory cortex.  His lab has pioneered the use of focal cooling to reversibly deactivate regions of the cerebrum.  Work in his lab examines cortical plasticity in the presence and absence of acoustic input and following the initiation of auditory processing through the means of cochlear prosthetics.  Steve has served on, or chaired, NSERC and CIHR grant review panels.  He chaired the Gordon Conference on the Auditory System, 6th International Conference on Auditory Cortex, and the 4th International Conference on Hearing Loss.  Dr. Lomber currently serves on the Board of Directors of the Canadian Academy of Audiology, Scientific Program Chair for the Association for Research in Otolaryngology, and is an Associate Editor for Hearing Research. Finally he has participated in every CAN meeting.
---
Dr. Natasha Rajah – McGill University
Statement of Interest for Becoming a Board Member of CAN – M. Natasha Rajah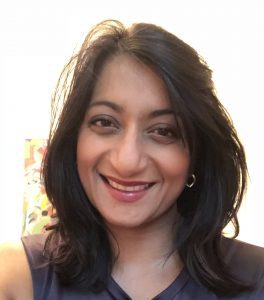 I am a Professor in the Department of Psychiatry at Douglas Research Centre, McGill University; and a CIHR Sex & Gender Research Chair in Neuroscience, Mental Health & Addiction. My research focuses on the cognitive and clinical neuroscience of memory, brain aging and dementia prevention. I investigate how biological variables (i.e. sex, genetics, hormones) and sociodemographic variables (i.e. gender, education, bilingualism) effect episodic memory, and other cognitive processes, across the human adult lifespan – with an emphasis on midlife and women's brain health. I am also passionate about: supporting equity, diversity, and inclusivity (EDI) in research, mentoring, public outreach, advocacy, policy development and implementation.
I would like to become a Board Member for the Canadian Association for Neuroscience (CAN) to help integrate the cognitive and clinical neurosciences with the basic neuroscience research strength that is already present at CAN. I believe this integration will attract a broader community of neuroscience researchers and contribute to more inclusive, collaborative, and innovative brain research nationally. As a Board Member I also aim to help embed the principles of EDI in the strategic and executive policies of CAN. Having EDI embedded from the top-down in research environments challenges unconscious systemic bias and creates a supportive space where research excellence, discovery and innovation thrives. Thus, as a Board Member I hope to facilitate greater integration of EDI principles and help develop a more inclusive and equitable Canadian neuroscience community.
---