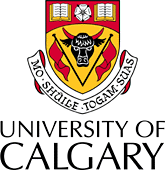 Postdoctoral Scholar position
Area: Neuroscience (Animal Models and synaptic physiology)
Duration: Minimum 2 years
Start date: September 1, 2019
Salary: $55,000/year plus medical benefits
The Department of Physiology and Pharmacology in the Faculty of Medicine at the University of Calgary is accepting applications for a Postdoctoral Scholar in molecular physiology of addiction.
Job Description:
The post-doctoral scholar will be working on projects related to either a Canadian Institute for Health Research (CIHR) grant or Natural Sciences and Engineering Research (NSERC) grant. The project relates to understanding plasticity in neural circuits related to motivated behaviour associated with drugs of abuse.
Responsibilities include being the primary person generating data, analyzing, graphing and presenting results, writing and submitting manuscripts. The PDS will be expected to generate new ideas in collaboration with the Principle Investigator and follow them up. On a daily basis the PDS will interact with other laboratory personnel, train graduate and undergraduates and is expected to be an energetic member of the Hotchkiss Brain Institute.
Qualifications:
Candidate must have a PhD in Neuroscience or related discipline. The candidate must have technical expertise in whole-cell patch clamp electrophysiology, preferably in brain slices. A background knowledge base in in appetitive behaviour, learning and memory, synaptic physiology and/or addiction will be preferable. Furthermore, knowledge of rodent surgery and behavioural analysis will be helpful. The candidate must also have a track record of success with several peer-reviewed publications and thus be competitive for external fellowship funding.
Application details:
Submit your application (CV, publications, 1 paragraph statement of research interests and career goals) via email to s.borgland@ucalgary.ca.
Visit http://www.hbi.ucalgary.ca/members/borgland for an overview of the laboratory.
About the University of Calgary
The University of Calgary is a leading Canadian university located in the nation's most enterprising city. The university has a clear strategic direction to become one of Canada's top five research universities by 2016, where innovative teaching and groundbreaking research go hand in hand, and where we fully engage the communities we both serve and lead. The strategy is called Eyes High, inspired by our Gaelic motto, which translates to 'I will lift up my eyes.'
To succeed as one of Canada's top universities, where new ideas are created, tested and applied through first-class teaching and research, the University of Calgary needs more of the best minds in our classrooms and labs. We're increasing our scholarly capacity by investing in people who want to change the world, bringing the best and brightest to Calgary to form a global intellectual hub and achieve advances that matter to everyone.
About Calgary
Named a cultural capital of Canada and one of the best places to live in the world, Calgary is a city of leaders – in business, community, philanthropy and volunteerism. Calgarians benefit from the strongest economy in the nation and enjoy more days of sunshine per year than any other major Canadian city. Calgary is less than an hour's drive from the majestic Rocky Mountains and boasts the most extensive urban pathway and bikeway network in North America.
All qualified candidates are encouraged to apply; however, Canadians and permanent residents will be given priority. The University of Calgary respects, appreciates, and encourages diversity.
Download a PDF version of this advertisement: