Speakers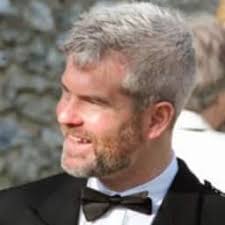 Dr. Ramsay is a co-founder of Precision NanoSystems (PNI) and is responsible for PNI's R&D, Clinical Development Team, and Business Development. Dr. Ramsay has a degree in pharmacy from the University of Strathclyde and a Ph.D. in gene therapy from Cardiff University. Prior to PNI, Euan worked at the Centre for Drug Research and Development, where he led a funding program that raised more than $33 million for drug development projects. Euan is a co-inventor of the nanoparticle drug, Irinophore C™, which was licensed to Champions Oncology. Dr. Ramsay is the author on over 20 publications and co-inventor in over 40 patents and patent applications. Euan is a member of the Business Advisory Board of the Institute for RNA Medicine at Harvard University.
Orsha Magyar, M.Sc, CHN    CEO & Founder, NeuroTrition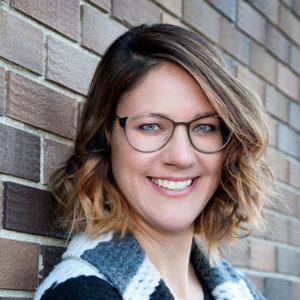 Orsha did her B.Sc. in Biopsychology and M.Sc. in Neuroscience, working in the labs of John Pinel and Stan Floresco, at the University of British Columbia. After completing her M.Sc. Orsha realized that the classic academia route wasn't for her :: She wanted to get out of the lab and back into the real world. Orsha spent a year broadening her horizons by completing a one year diploma in holistic nutrition. From here, Orsha ventured into the world of entrepreneurialism and integrated her background in neuroscience and nutrition to establish a company called NeuroTrition. Initially, NeuroTrition was a company focused on personal consulting relating to how what you eat can influence your brain health, however it has progressively evolved into a large scale knowledge translation firm with a team of neuroscientists, nutritionists and chefs that has collaborated with corporations and clinical institutions on wellness programs and organized science communication events, in the form of conferences, workshops and even guided dinners, to help bring neuroscience to the public.
Steven Wainwright, PhD.  Medical Science Liason for Shire Pharma Canada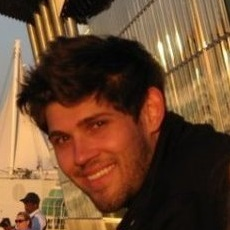 Steven Wainwright is a Medical Science Liaison for Shire Pharma Canada, covering the Neuroscience therapeutic area in Western Canada. He received a B.Sc. in Biology with a Specialization in Animal Physiology from the University of Waterloo, and a Ph.D. in Neuroscience from the University of British Columbia for research on the role of neuroplasticity in the pathobiology and treatment of depression.
Moderator & Organizer:
Stephanie Borgland, PhD.  Associate Professor University of Calgary
Dr. Borgland is an Associate Professor in the Hotchkiss Brain Institute at the University of Calgary. From 2008-2013 she was an Assistant Professor in the department of Anesthesiology, Pharmacology & Therapeutics at the University of British Columbia. She received her PhD in Pharmacology/Neuroscience from the University of Sydney, Australia in 2002 and completed her post-doctoral training at the University of California, San Francisco ending in 2007. Her research focuses on understanding the neurobiological mechanisms of aberrant motivation related to addiction and obesity.