Message from the President
Dear Colleagues,
As President of the Canadian Association for Neuroscience (CAN), it is my pleasure to invite you to engage with CAN and work with us to promote neuroscience research in Canada.  CAN organises and faciliates events that bring our community together, and your participation is important.
Every year, election of new members to the CAN board and executive committee allows our organisation to gain new perspectives and strong voices to support neuroscience research in Canada. I am happy to announce the nomination period is now open for the next CAN President, Secretary and Board members. I invite you to nominate a colleague to one of these positions today.
CAN strongly believes increased funding for the three major national research funds, CIHR, NSERC and SSHRC, is one of the best investments the Canadian government can make for our country. We invite you  to also be a science advocate, and are thrilled to announce we have organized an advocacy workshop at the upcoming CAN meeting.  With the support of the Society for Neuroscience, which provides important funding for all our advocacy efforts, we are organizing an advocacy workshop in the afternoon of May 22, 2019, right before the opening of the CAN meeting.  This will be a great opportunity to learn from advocacy experts from SfN who will join members of the CAN advocacy committee to provide insight in the decision-making process in Ottawa, in addition to concrete ways you can work with us to advocate for neuroscience research.
CAN recognizes the importance of grass-roots advocacy and promotion work done by trainees across the country.  For this reason, we will once again give out CAN Neuroscience Promotion and Advocacy awards this year, and nominations are currently open for this opportunity.  Nominate a deserving trainee or group of trainees today.
I invite you to register today for the next CAN Meeting in Toronto, May 22-25.  We have some new exciting opportunities you can include in your registration for which attendance is limited, so don't wait.  One of these is the Equity, Diversity and Inclusion luncheon, organised by Stephanie Borgland and the CAN EDI committee, featuring a talk by Imogen Coe titled "Embedding Equity, Delivering Diversity, Saving Science".
In addition to the advocacy workshop mentioned above, there are many satellite workshops and meetings you can add to your registration, occurring before and after the CAN meeting, so plan your travels accordingly!
We also want to thank our members for your participation.  The scientific committee, led by Paul Frankland and Ruth Slack, has worked very hard to develop a program that is diverse and features the most exciting developments in neuroscience research.  The committee was thrilled to announce a record number of abstract submissions for the Toronto meeting.  Presentations by our members is always a highlight of our meeting.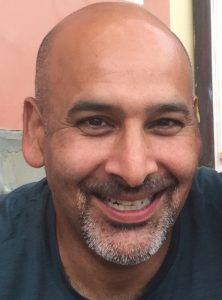 Through partnership development, CAN is extending its network of supporters and the reach of its neuroscience promotion and advocacy efforts.  The Society for Neuroscience supports all our advocacy efforts, and we are extremely grateful for their support. IBRO is a longtime presence at the CAN meeting, and is this year providing travel awards to support the inclusion of marginalised and underrepresented groups at the CAN meeting, and will also host the CAN-IBRO neuroscience school. We are pleased to announce a new partnership with the Lundbeck Foundation, and the presentation of a lecture by Graham Collingridge, winner of the 2017 Brain Prize at the upcoming CAN meeting.  I also want to acknowledge the support of the International Society for Developmental Neuroscience for the CAN meeting, as platinum sponsor.
I wish to thank all our sponsors, whose support allows us provide an innovative meeting every year. Finally, I invite you to encourage all our exhibitors, who, in addition to presenting to you the latest innovations for your research, provide important support for us.
I look forward to welcoming you in Toronto next May!
Jaideep Bains
President of the Canadian Association for Neuroscience
Upcoming elections
CAN will be holding elections in the Spring of 2019 for the following Board of Direction positions:
Vice-President (President elect)
Secretary
2 board members
Nomination deadline is: April 1st, 2019.
Documents required:
CV
Nomination letter from a CAN member.
All documents should be sent to the CAN Secretary, Alyson Fournier, at the following address:
Consider becoming part of the CAN team!
Launch of the 2019 Neuroscience Advocacy & Awareness award contest


The Canadian Association is proud to announced the fourth annual contest for CAN Outreach & Advocacy Awards.  The awards recognize the important work trainees do to promote neuroscience research to the general public
We are looking for the best neuroscience advocacy initiatives in Canada!
A 1,000 $ prize is available for the
best student initiative promoting neuroscience to the public (group or individual)
The winner(s) will receive their prize at the CAN2019 meeting in Toronto and be featured on the CAN website.
Please send us a brief description of your program before April 1st, 2019.
advocacy@can-acn.org
CAN Meeting updates
Registration
Register today for the CAN meeting in Toronto, May 22-25, 2019!  Early-bird registration rates apply until March 28, 2019.
Program
View the full program here:
Satellite workshops and symposia
Before booking your travel, consult the list of 2019 satellite workshops and symposia.
The following workshops and satellite symposia will take place before and after the CAN2019 meeting.
Book your stay today
We have negotiated special rates for our attendees at the Sheraton Centre Toronto Hotel, which are available until April 22.  Visit the Meeting venue page for more information.
Special events at CAN2019
Organised by the CAN Equity Diversity and Inclusion Committee, led by Stephanie Borgland, the 2019 EDI luncheon will take place Thursday May 23, 12PM to 1:30PM.
The luncheon will feature a presentation by Dr. Imogen Coe (https://www.ryerson.ca/edistem/about/), titled "Embedding Equity, Delivering Diversity, Saving Science", the presentation of the CAN EDI survey results by Dr. Lisa Saksida and a discussion period moderated by Dr. Jibran Khokar. This event will be an opportunity to discuss the best ways to harness all the strength in our diversity.
View the full description and program here: Equity, Diversity and Inclusion luncheon at CAN2019 This event can be added to your meeting registration, but places are limited!
Career networking event
CAN is organising a special careers speed networking event that will take place at The Pint, Thursday, May 23 at 7:30PM, during the CAN student social.  This will be an opportunity for trainees to meet with people that have chosen a range of career paths, in small groups. Registration for this event will be announced soon – please visit the meeting website often for more information.
Public lecture
Join us for the CAN 2019 public lecture, featuring Artificial Intelligence leader Geoffroy Hinton, from University of Toronto, would give a talk titled "Does the brain do backpropagation?" View Dr. Hinton's profile.
Location:  SickKids Peter Gilgan Centre for Research and Learning Auditorium
Speaker : Geoffrey Hinton | University of Toronto
Host: Blake Richards | University of Toronto
This event is free and open to all.
Advocacy news
The CAN advocacy committee, led by Melanie Woodin, advocates for increased funding for the three major research funds in Canada, CIHR, NSERC and SSHRC, and support for the developing Canadian Brain Research Strategy.
Canadian presence at SfN's 2018 Advocacy Reception.
SfN invited
CAN President Jaideep Bains
to present our advocacy program at the SfN Advocacy reception, during the last SfN meeting.  It was an opportunity for us to highlight the work done by our advocacy committee, and the challenges we still have to overcome.  CAN also presented a poster about our activities,and we were pleased to see that Canadian neuroadvocates
Naila Kuhlmann
&
Samantha Baglot
 of the Neuroscience Through the Ages team, who won the 2018 CAN neuroscience outreach and advocacy prize, were also present at the advocacy reception (more
about the project on the awards page
and on their website:
https://www.historyofneuroscience.com/
.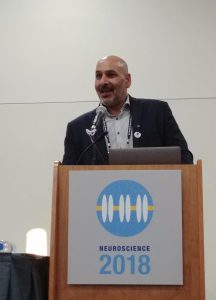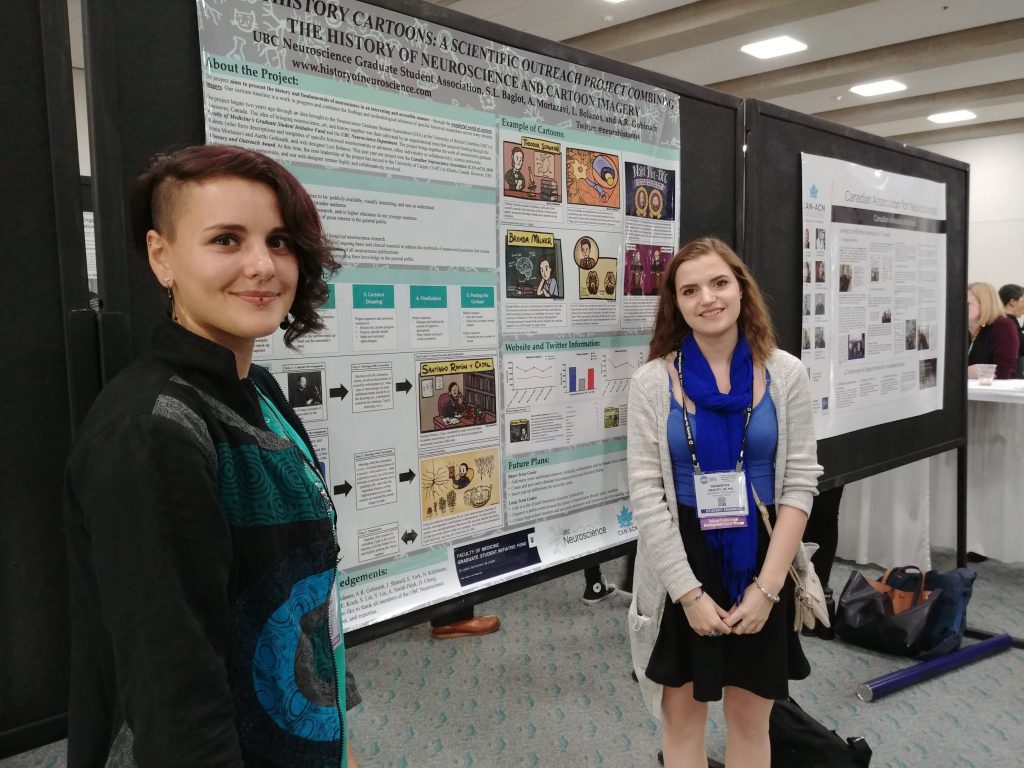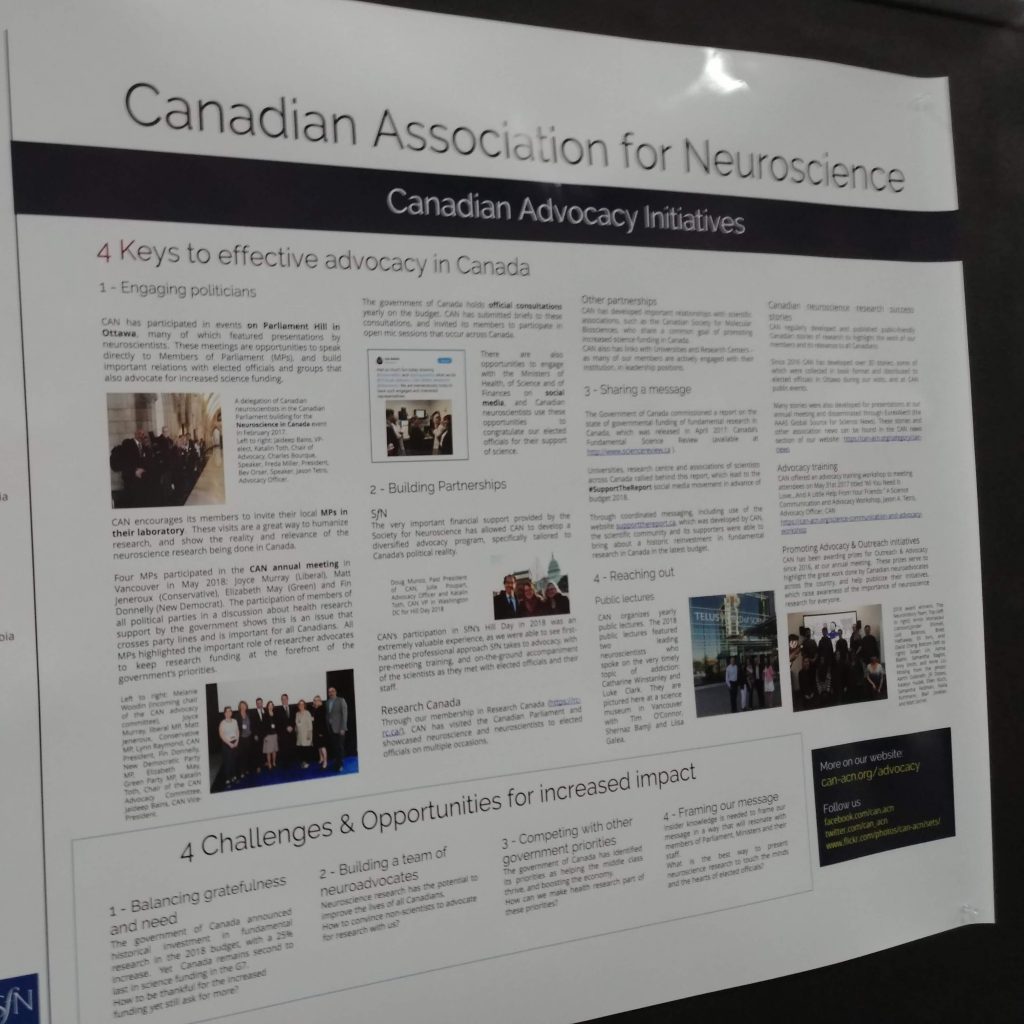 Ottawa wins SfN Chapter of the year
We were extremely proud to see that the Society for Neuroscience Ottawa Chapter won the Chapter of the year award for their exceptional outreach work. Congratulations again to Alfie Abizaid and all his dedicated team. Read more in this from the Carleton Newsroom: Neuroscience Chapter Wins International Award for Unique Public Outreach.
Networking at the CAN Social
Thank you again to all who participated in the CAN Social in San Diego, and a special thanks to Leica for sponsoring our event this year!
Canadian Brain Research Strategy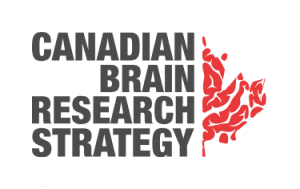 We invite you to visit the
CanadianBrain.ca website
to read the latest developments about this project, and to view the initial initiatives proposed, which focus on training, sharing technologies and open data.
CAN participation in SfN's Hill Day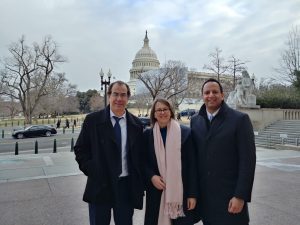 CAN was invited by SfN to participate once again in SfN's Hill Day, on Capitol Hill in Washington DC on March 6-7 2019.  CAN advocacy committee member Karun Singh, CAN Past-President and current member of SfN's GPA committee Doug Munoz and CAN Advocacy officer Julie Poupart were present for this important event. Each was paired with a group of neuroadvocates from different states and to meet with elected officials and their staff to advocate for more funding for NIH and NSF. It is an opportunity to network with fellow neuroadvocates, to learn from our colleagues at SfN effective advocacy strategy.
Opportunities
IBRO US-Canada Regional Fellowships
The US-Canada Regional Committee of IBRO (International Brain Research Organization) is pleased to announce the launch of our 2019 fellowships program that will cover the cost for PhD students and postdoctoral fellows training in neuroscience in Canada to attend advanced neuroscience courses. Preference will be given to trainees belonging to minority groups (First Nations and other Indigenous communities in Canada, visible minorities, women, persons with disabilities, and other minorities) as well as those in non-U15 Universities (http://u15.ca/). Fellowships will be awarded to support trainees to take neuroscience or related courses at the Marine Biological Laboratories (MBL) at Woods Hole, MA, and at Cold Spring Harbor Labs. Details here.
#Neurojobs
Advertisements for many neuroscience positions are posted in the opportunities section of the CAN website, and posted on our social media accounts.  Members can advertise opportunities for free on our site.
Keep in touch!