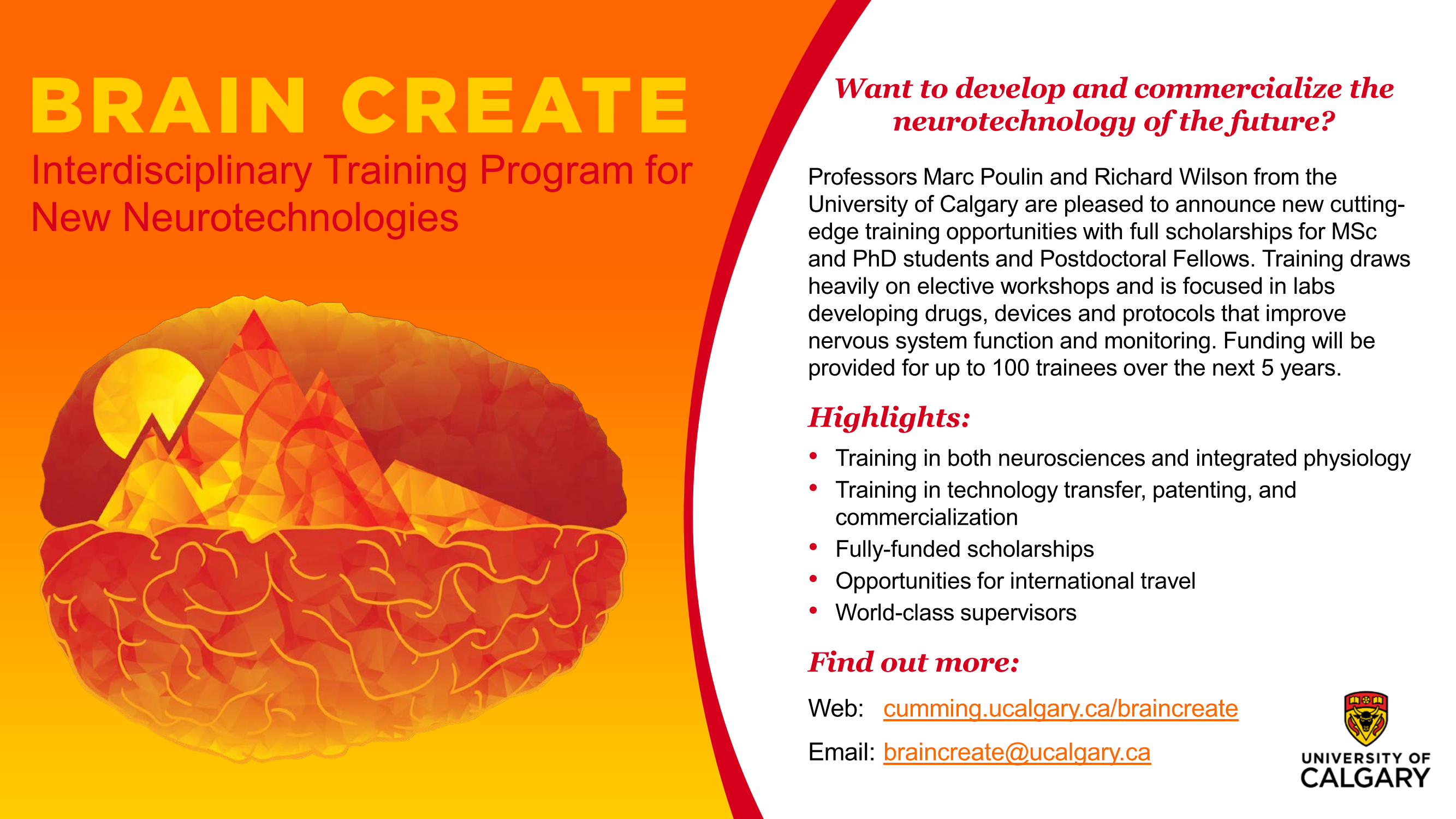 Want to develop and commercialize the neurotechnology of the future?
Professors Marc Poulin and Richard Wilson from the University of Calgary are pleased to announce new cutting-
edge training opportunities with full scholarships for MSc and PhD students and Postdoctoral Fellows. Training draws heavily on elective workshops and is focused in labs developing drugs, devices and protocols that improve
nervous system function and monitoring. Funding will be provided for up to 100 trainees over the next 5 years.
Highlights:
Training in both neurosciences and integrated physiology
Training in technology transfer, patenting, and commercialization
Fully-funded scholarships
Opportunities for international travel
World-class supervisors
Find out more:
Web: cumming.ucalgary.ca/braincreate
Email: braincreate@ucalgary.ca